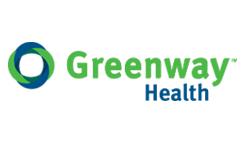 Summer 2020 Internship - Financial Planning & Analysis Intern - Tampa, FL at Greenway Health
Tampa, FL
At Greenway Health™, we're building the future of healthcare. We develop cutting-edge health information technology (HIT) solutions to improve care delivery and help create a smarter, more sustainable healthcare system. It's a challenge that motivates us to do our best every day.
We are searching for our 2020 summer interns, and we want you on our team! This is a project-based, 10-week program that encourages relevant work experience, networking opportunities, team building fun with competitive pay. The program is designed specifically to help us find full-time talent for future opportunities.
OurFinanceintern will perform a broad range of basic business and financial functions to support business efforts and ensure the best utilization of group resources.
Essential Duties & Responsibilities
Assists in the development of operating expense management processes across the organization.

Analysis using report business intelligence software (Domo)

Implements newly created processes for eachdepartment

Prepares a monthly and quarterly variance analysis

Generates trending analysis or reporting

Assists business owners with compliance towards budget targets and policies