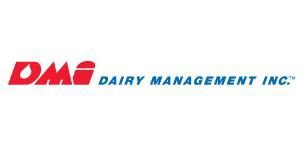 Summer 2021 Internship - Food and Nutrition at Dairy Management Inc.
Rosemont, IL 60018
Summer Internship in Sustainable Nutrition Affairs – National Dairy Council (Rosemont, IL)
Overview:
The Dairy community's commitment to health and sustainability has a broad vision to provide consumers with the nutritious dairy products they want in a way that is economically viable, environmentally sound, and socially responsible.
National Dairy Council (NDC) is offering a paid, three-month Sustainable Nutrition Affairs Internship, to support emerging leaders in health and sustainable food systems. The intern will help NDC integrate existing knowledge of nutrition, sustainability and the dairy industry and help identify future areas for research, education and engagement. The intern will gain a deep understanding of the role dairy foods play in a healthy, sustainable food system.
The intern will work under the umbrella of the Scientific Affairs and Outreach team. This impressive, multidisciplinary team is made up of Registered Dietitian Nutritionists and scientists who are dairy subject matter experts and thought leaders in their respective fields. This is a paid, full-time position based in Chicago over the summer with the potential to work remotely.
Internship focus areas include:
•  Sustainable nutrition
•  Food systems
•  Nutrition communications
•  Additional nutrition-focused competencies required by applicant's academic program will be met on a project-by-project basis
Key accountabilities:
The intern will be exposed to a variety of career development opportunities, including leadership, personal branding, social media and other career enhancing workshops and trainings and opportunities for interacting with the farmers through on-the-farm experience(s).
Projects may include working with a cross-functional team and reputational thought leaders(i.e., Registered Dietitian Nutritionists, Medical Doctors, Fitness Professionals) to build trust in dairy's contributions to health and sustainable food systems by:
Support

ing the

creation of 

evidence

-based

communication and

educational materials for health and wellness professionals and other stakeholders, aligned with business priorities

Develop presentations related to health and sustainable food systems

Provide support for NDC presence at key food and nutrition conferences

Communicate with all levels of DMI staff, as well as the dairy and scientific communities
Specific projects will be assigned based on the priorities above

and

the candidate's professional

and developmental

interests.
Minimum qualifications:
Bachelor of Science

in Food and Nutrition-related major

Enrolled

in 

or completed

a

dietetic internship program by

June 1, 202

1

Master's degree in Dietetics, Nutrition, Public Health, Agriculture

(completed or in process)

or another relevant field

or

2 – 3 years of relevant work experience
Preferred:
Registered Dietitian Nutritionist (RDN) or RDN eligible

Experience in food systems-related work

, public health, food security, global health

Experience in social media, educational resource development, professional presentation development
Knowledge, skills and abilities:
Knowledge of

nutrition and sustainable food systems-related

issues, especially as they impact vulnerable and underserved communities, public health 

and the agriculture sector

Attention to detail and accuracy

Strong

communications/

writing skills

Self-motivated with the ability to work, exercise sound judgment, and make decisions independently

Competency in leadership, facilitation

, negotiation and

teamwork
Application process:
All applicants will be asked to create one document (multiple pages) that includes the following: cover letter, resume, essay one*, essay two**, and optional information***.
*Essay One: Why is the NDC Summer Internship your program of choice? (250 words)
**Essay Two: Why are you a good candidate for the NDC Summer Internship? Please include information about your commitment to advancing your career in sustainable nutrition and food systems? (500 words)
***Optional: If there is any important information relevant to your candidacy you were unable to address elsewhere in the application process, please share that information here. (250 words maximum) 
Letter of Recommendation: Please secure one letter of recommendation. The recommender should submit the letter directly to careers@dairy.org. The subject line should state:  NDC 2021 Summer Internship Recommendation Letter.
Application deadline and next steps:
Applications will be accepted through February 15th 2021 and eligible candidates will be invited for a web-based interview.
We regret it is not possible to communicate with candidates except those who most closely match our requirements.
Our Rosemont office is conveniently located across from O'Hare Airport and accessible to the CTA Blue Line and Metra. We offer free chocolate and regular milk on tap.
Dairy Management Inc.™ (DMI) is funded by America's 37,000-plus dairy farmers, as well as dairy importers. Created to help increase sales, trust and demand for dairy products, DMI and its related organizations work to increase demand for dairy through research, education and innovation, and to maintain confidence in dairy foods, farms and businesses. DMI manages National Dairy Council and the American Dairy Association and founded the U.S. Dairy Export Council and the Innovation Center for U.S. Dairy. DMI works with state and regional promotion organizations to implement these programs across the country.
National Dairy Council is an equal opportunity employer and does not discriminate on the basis of race, religion, color, national origin, age, sex, gender, disability, or any other characteristic protected by law.

Paid Internship - 35 hours per week Summer 2021