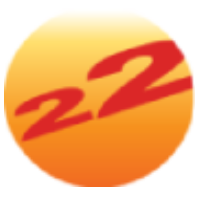 Summer Highway Seasonal from 22nd Century Technologies Inc.
Sturtevant, WI 53177
Job Title: Summer Highway Seasonal
Location: Sturtevant, WI 53177
Duration: Temporary (May-September)

Job Description:

To perform various types of maintenance work for highways and parks as required.
Roles & Responsibilities:
Perform flagging operations on various highway projects.
Ability to work within a highway work zone (surrounded by moving traffic).
Operate various types of highway/park maintenance equipment.
Perform daily routine maintenance checks on equipment.
Transport various types of equipment from one project to another.
Report and receive instructions via 2-way radio.
Perform other related work as required.
About our Company: -

22nd Century Technologies is a business enterprise that supports demanding staffing programs for Corporations and State and Local Government Agencies. Its journey began in 1997 by supporting large Federal contracts which nudged us in the direction of creating large candidate pools across the country. Over the last 20 years, we have built a strong business model that is carefully constructed to deliver on multiple facets. We have proven past performance of providing services that exceed our clients' expectations. Today 22nd Century technologies supports clients in all 50 states and has grown to be a company that is trusted and sought for providing a complex mix of workforce solutions. With a firm grip on the entire spectrum of staffing solutions, we have placed more than 500,000 skilled resources and delivered 15 million+ man-hours.
"22nd Century Technologies is an Equal Opportunity Employer" and "US Citizens & all other parties authorized to work in the US are encouraged to apply."