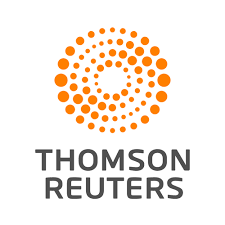 Super Lawyers Editorial Assistant at Thomson Reuters
Eagan, MN
Job Description
Super Lawyers is a publication and service with a patented and peer-reviewed attorney rating system. We generate lists of the top 5% of attorneys in different markets around the country, as well as features and shorter articles about attorneys who make the lists and legal issues helpful to consumers and businesses.
PRIMARY OBJECTIVE:
To join our editorial team and assist in preparation of Super Lawyers print and web products.
KEY RESPONSIBILITIES:
Writing online consumer-facing articles and editing content created by contractors and freelancers
Fact checking, copyediting and proofing print content
Uploading print content to the Super Lawyers website
Being the point person for the Super Lawyers social media platforms (Facebook, Instagram, Twitter, and LinkedIn) and posting daily to grow the brand
Writing print stories as needed
Other duties as assigned
Coordinates editorial role in magazine production process and online consumer content
Submits vendor contracts to Accounts Payable and tracks payment processes
Supports team publishing goals by meeting deadlines
Responsible for accuracy and completeness of work product
Researches story ideas and accepts and routes idea submissions
Writes stories and compiles articles for publications and online
Collects photos for various markets
At Thomson Reuters, we believe what we do matters. We are passionate about our work, inspired by the impact it has on our business and our customers. As a team, we believe in winning as one - collaborating to reach shared goals, and developing through challenging and meaningful experiences. With more than 25,000 employees in more than 100 countries, we work flexibly across boundaries and realize innovations that help shape industries around the world. Making this happen is a dynamic, evolving process, and we count on each employee to be a catalyst in driving our performance - and their own.
As a global business, we rely on diversity of culture and thought to deliver on our goals. To ensure we can do that, we seek talented, qualified employees in all our operations around the world regardless of race, color, sex/gender, including pregnancy, gender identity and expression, national origin, religion, sexual orientation, disability, age, marital status, citizen status, veteran status, or any other protected classification under applicable law. Thomson Reuters is proud to be an Equal Employment Opportunity/Affirmative Action Employer providing a drug-free workplace.
We also make reasonable accommodations for qualified individuals with disabilities and for sincerely held religious beliefs in accordance with applicable law.

Intrigued by a challenge as large and fascinating as the world itself? Come join us.

To learn more about what we offer, please visit thomsonreuters.com/careers.

More information about Thomson Reuters can be found on thomsonreuters.com.
Locations
Eagan-Minnesota-United States of America