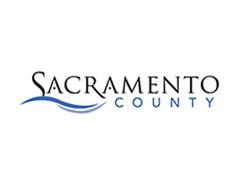 Supervising Information Technology Analyst - SAP Finance-Logistics at Sacramento County
Sacramento, CA 95814
There is an additional 3.35% Management Differential which is added to the posted salary for this class This position is scheduled to receive a salary increase of 2% effective June 30, 2020, which would be in addition to any applicable Step or COLA increases.
We have an exciting opportunity for someone with a SAP finance and/or logistics configuration background who can lead people and develop the skills of a team.
The Supervising IT Analyst on the SAP Finance/Logistics team supervises a team of SAP functional and technical staff responsible for the configuration, maintenance, and testing of the County's SAP finance and logistics systems.
Responsibilities include a combination of supervision, resource management, project management, and mentoring existing staff on configuration and maintenance of the finance and logistics areas for the County's SAP ERP system.
Some of the typical duties include:
Training, supervising, planning, prioritizing, assigning, and reviewing the work of SAP Analysts staff within the County's SAP ERP finance/logistics support team.
Assisting with interviews and selection of staff.
Directing SAP ERP staff.
Monitoring and evaluating staff performance and quality of work.
Preparing and/or reviewing all materials and/or presentations submitted to the IT Manager or for distribution outside the Department for accuracy, completeness, and content; ensuring complex issues have an executive summary of the background, options considered, and recommendations
In conjunction with meeting the Minimum Qualifications listed in this job posting, the ideal candidate will have:
Working knowledge and experience with the SAP finance/logistics modules as a functional lead and/or supervisor.
Hands-on experience configuring SAP finance/logistics modules.
Project management experience on complex SAP implementation or upgrade/maintenance projects.
Minimum Qualifications
A Bachelor's Degree or higher from an accredited college or university in Computer Science, Information Technology, Geographic Information Systems, or other field closely related to the intent of the class.
AND
Four (4) years of full-time paid professional experience in one or more of the following fields of systems analysis, systems engineering, programming, database administration/analysis or operations, maintaining or implementing automated mapping and/or geographic information systems.
Note: Professional experience that demonstrates the ability to perform analytical duties above the required four years of full-time experience in assigned technology areas may be substituted for the required education on a year-for-year basis (2080 hours paid experience equal one year of education).
Deadline to apply: 5:00 pm February 10, 2020
$99,472.32 - $120,916.08 /year