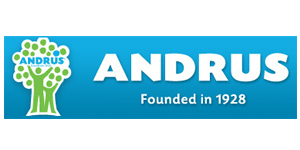 Supervising Psychologist at ANDRUS
Yonkers, NY
ANDRUS nurtures social and emotional well-being in children and their families by delivering a broad range of vital services and by providing research, training and innovative program models that promote standards of excellence for professional performance in and beyond our service community.
Andrus provides annually a broad network of supports to over 2,500 vulnerable children and families of all backgrounds and means. Our mental health division (MHD) extends individualized child and family interventions, supports parents, caregivers, and helps children and their families build on their unique strengths while managing their particular challenges.  With Clinics in Yonkers, White Plains, and Peekskill, we are able to provide services to families in northern, southern, and central Westchester.             
 
The Supervising Psychologist provides client screenings and direct clinical services (evaluation, treatment), as primary therapist, to assigned clients. Will provide individual, family and group and milieu therapy in the clinic and offsite (ie: home and school), conducts psychological testing including written report. Supervises assigned staff (Staff Clinicians, Psychology Interns, and
Social Work Interns) on clinical and administrative work.  Provides clinical coverage and on a rotating basis for the on-call schedule. Supervised by Assistant Clinical Manager. The schedule will be a seven hour work day for three days a week, of which 2 of the 3 days will required evening work.

***THIS IS A PART TIME POSITION WORKING 21 HOURS PER WEEK

The qualified candidate will possess:
Ph.D. or Psy.D. in Clinical or School Psychology

Professional license – Clinical Psychology with registration

 

Must have at least 2 years of post-doctoral clinical experience with treatment and assessment of children or an equivalent combination of education and experience from which comparable knowledge and abilities can be acquired.

Must have knowledge of and experience with multiple modalities of psychotherapeutic intervention.

Functional and administrative supervision exercised over staff

Excellent analytical and management skills to resolve complex clinical and administrative problems

Must be computer literate

Must have good oral and written communication skills

Ability to meet session productivity standards
For consideration, please send a cover letter and resume to HR-JP Department at 1156 North Broadway, Yonkers, NY 10701 or email andrusjobs@jdam.org or fax 914-965-3883.