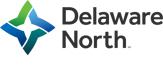 Supervisor - Dispatch - Call Center at Delaware North
Naperville, IL 60563
Our Exciting Work Environment
GEM (Gaming & Entertainment Management – Illinois LLC) , based in Naperville outside of Chicago, is the third largest video gaming terminal (VGT) route operator in Illinois. GEM operates nearly 1,800 VGTs at 438 sites – strategic, high-traffic locations such as bars, restaurants, convenience stores, truck stops, bowling alleys and fraternal organizations. "GEM, which operates the equivalent of a large gaming venue but spread over the entire state, complements our traditional casino portfolio and positions us for growth in this emerging sector," said Brian Hansberry, president of Delaware North's gaming business.
The Opportunity
Exciting Opportunity in a great team environment! As a Dispatch Supervisor, you'll work day to day with exciting challenges and great people! The main tasks include overseeing of the department, maintain top customer service for our locations and ensuring safety protocols are followed.  The department is the main hub for all of our Illinois loacations (taking incoming calls from our field service associates and customer locations, routing, surveillance, coordinate and monitor repair and service requests, and maintain contact with our customers, etc.)
.
DISPATCH SUPERVISOR - Rotating Schedule
Supervise all aspects of the PM-shift dispatch operation

Develop, implement, and enforce all departmental policies, procedures and standards of quality and performance

Act as the point of contact for all aspects of the dispatch operation.

Manage and monitor the dispatch office and all associated dispatch logs and maintenance for the dispatch department.

Supervise and manage the scheduling, selection, training, development and performance evaluations of the dispatch department.

Must be available outside of regular work hours for dynamic situations requiring advice, instruction, and coverage.

Must be able to handle emergency situations that arise and communicate this to the proper authorities and upper management.

Ensure established GEM policies and procedures are followed ensuring asset and personnel protection.

Respond to requests from GEM management for various information in a timely manner.

Schedule appointments for repair work orders and software updates per IGB request with our locations.

Handle complaints and issues that may arise with locations, customers, and employees.

All other duties as assigned.
EDUCATION
High School - General Education
WORK EXPERIENCE
Minimum 1-2 years related dispatch and supervisory experience.
KNOWLEDGE, SKILLS AND ABILITIES
Excellent leadership, communication, organizational, multi-tasking, and customer service skills required.

Exhibit working knowledge of Microsoft Office and the ability to use email, intranet, smartphone, and internet effectively.

Ability to multitask

Ability to use written and verbal communication skills in a professional manner.
SPECIFIC REQUIREMENTS
Ability sit for extended periods of time.
Ability to type for long periods of time.
ENVIRONMENTAL CONDITIONS
Ability to work in confined conditions
Ability to work in a stressful environment
NON ESSENTIAL FUNCTIONS
Give recommendations to Director of Operations on future dispatch projects related to the dispatch department.
TRAINING
Training will be in accordance with GEM training guidelines

 
***All candidates must pass a company background/criminal investigation***