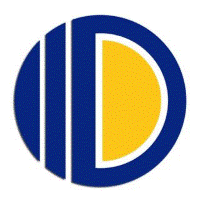 Supervisor / Foreman | Excavation & Heavy Equipment from Davron, LLC
Orlando, FL 32810
We have an immediate need for a well-qualified Site Supervisor or Foreman with experience operating various heavy equipment for earthwork and excavation activities to join a well-established Earthwork Specialist in Orlando, Florida.
Requirements for this position include:
Minimum 4 years of experience as a Supervisor - on-site and hands on when needed; experience overseeing multiple sites is desired
Must have strong operation knowledge of bulldozer, loader, excavator, and grader
Proven leadership ability is desired - will supervise and direct other operators and crew members and coordinate efforts of crews at multiple sites
This is a hands-on position - requires ability to operate equipment, as well as direct other operators
OSHA and MSHA certifications desired
Knowledge of heavy equipment maintenance is desired
Earthwork operations experience is preferred - excavation, fill-dirt sites, mining, utilities work, etc.
Drug-screen and background check required; must have a valid driver's license and clean driving record
Full-time, permanent, direct-hire position.
Salary: $65,000 - $85,000 commensurate with experience and great benefits.
DAVRON is the leading Headhunter and Executive Search firm for Engineering, Architecture, Construction, and Manufacturing professionals nationwide. We have direct communication with hiring managers allowing us to get you in front of company decision makers. People who want to be hired come to us for help. We want to see you thrive in challenging work environments that bring you excitement and prosperity in your career!
EXCAVATION | EARTHWORK | HEAVY EQUIPMENT | BULLDOZER | BACKHOE | LOADER | GRADER | EARTHMOVING | OSHA | MSHA 
65,000.00 - 85,000.00 /year