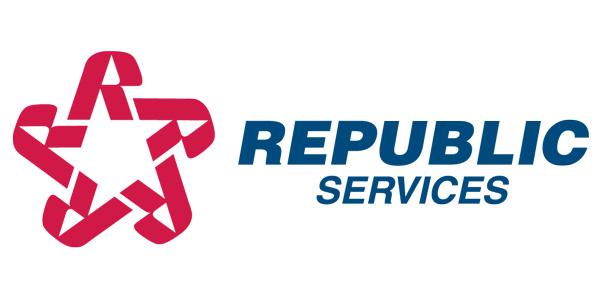 Supervisor Inside Sales at Republic Services
Chandler, AZ 85224
POSITION SUMMARY: 
As an Inside Sales Supervisor, you are responsible for achieving results by providing frontline leadership, management and coaching to a team of Inside Sales Representatives responsible for selling products and services to Republic Services' new and/or existing customers.
PRINCIPLE RESPONSIBILITIES: 
Coaches and motivates Inside Sales Representatives ('Consultants') to achieve or exceed sales targets with a focus on quality and performance management
Provides sales coaching and training on an individual basis and through regular team meetings to improve sales results and drive targeted profitable growth. 
Supervises the daily activities of the team by reviewing and analyzing calls / reports, assessing areas of opportunity, managing work assignments and assuring Consultants are providing a positive customer experience.
Meets regularly with Consultants and Inside Sales Leadership to review sales activity, funnel (CRM tool), customer retention, relationship activities, review sales performance compared to goal, production and training needs.
Monitors CRM data for team performance, including opportunities, leads, activities, cases, etc. to ensure usage and effectiveness of tools by Consultants.
Develops team by providing development plans, one-on-one coaching, conducting role plays and team meetings, huddles, floor walking, and other forms of engagement to drive continuous improvement in Inside Sales.
Identifies compliance and quality improvements and initiates corrective actions as necessary.
Partners with leadership in the organization or peers on projects related to systems, processes or inter-department initiatives.
Performs all staffing-related activities, including recruiting, hiring, on-boarding, goal-setting, monitoring, measuring and coaching performance and regular performance reviews.
Maintains a thorough knowledge of the Company's products and services, lines of business, pricing structures and total waste stream management to help grow targeted revenue and contribute to Company goals and objectives.
Performs other job-related duties as assigned or apparent.
QUALIFICATIONS: 
Associates or Bachelor's Degree.
Experience responding to inbound customer inquiries, upselling and closing new business opportunities.
Excellent communication, interpersonal skills and presentation skills; able to work with team members and all levels within the organization.
Waste or service industry experience.
Experience with Republic Services systems and processes.
MINIMUM QUALIFICATIONS: 
High school diploma or GED.
Ability to provide leadership, development, and directing of a sales team
Minimum of 2 years of experience in a customer service or higher volume sales environment.
Sound analytical problem-solving skills.
The statements used herein are intended to describe the general nature and level of the work being performed by an employee in this position, and are not intended to be construed as an exhaustive list of responsibilities, duties and skills required by an incumbent so classified.  Furthermore, they do not establish a contract for employment and are subject to change at the discretion of the Company.