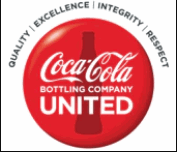 Supervisor - Maintenance at Coca Cola Bottling Company United, Inc.
Baton Rouge, LA 70811
Division: Louisiana 
Department : Baton Rouge Preventative Maintenance 
Work Schedule: Mon - Fri 10:30pm to 7:00am 
Summary Job Statement
Leads and direct the Night Shift maintenance mechanics to perform timely repairs and high quality P.M's and to insure that the equipment operates up to its original performance and quality specifications.
Responsibilities.
Develop, implement, and perform scheduled PM's.
Develop work schedules of the mechanics.
Direct mechanics in performing proper and correct repairs.
Enforce parts room procedures to help ensure that proper parts are available when needed.
Enforce all safety policies of the Department.
Promote Food Safety in all areas of Maintenance.
Directly supervises four employees in the Maintenance.
Carries out supervisory responsibilities in accordance with the organization's policies and applicable laws.
Interview, hire, and train employees.
Planning, assign, and direct work.
Appraise performance.
Reward and discipline employees.
Address complaints and resolve problems.
Minimum Qualifications/Requirements
Associate's degree (A. A.) or equivalent from two-year College or technical school; or 6 months to 1 year (s) related experience and/or training; or equivalent combination of education and experience.
Ability to read and interpret documents such as safety rules, operating and maintenance instructions, and procedure manuals. Ability to write routine reports and correspondence. Ability to speak effectively before groups of customers or employees of organization.
Ability to work with mathematical concepts such as probability and statistical inference, fundamentals of plane and solid geometry and trigonometry. Ability to apply concepts such as fractions, percentages, ratios, and proportions to practical situations.
Ability to define problems, collects data, establish facts, and draw valid conclusions. Ability to interpret an extensive variety of technical instructions in mathematical or diagram form and deal with several abstract and concrete variables.
Must be able to Read and Speak English.
Additional duties as assigned.
Additional Comments
Successful candidates with our company must pass a drug screen and background check. (MVR/DOT Physical, if applicable)
Coca-Cola Bottling Company UNITED, Inc. "An EEO/AAP Employer (M/F/D/V)
CCBCU is an Equal Opportunity Employer Minorities/Women/Veterans/Disabled.