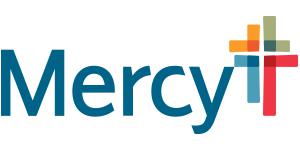 Supervisor-Retail Shop - Retail Gift Shop - Mercy Joplin - Monday - Friday Schedule at Mercy
Joplin, MO 64804
We're a Little Different
Our mission is clear. We bring to life a healing ministry through our compassionate care and exceptional service.  
We don't believe in jobs at Mercy, we believe in careers that match the unique gifts of unique individuals; careers that not only make the most of your skills and talents, but also your heart.
At Mercy, you'll feel our supportive community every step of your day, especially the tough ones. We're a team and love working that way. That team is expanding, and we currently have exceptional opportunities to help our communities grow.
The retail store supervisor position requires core competencies in the leadership of: retail store operations, visual merchandising, customer service and selling, human resource management, inventory management, merchandise assortment planning, retail marketing, and administration and expense management. The supervisor is accountable for achieving all sales/service and financial goals associated with the store. This position will serve as the liaison between health-care retail products and the patients/staff and will need to be a quick and eager study of the clinical connection between health-care retail products and the patient experience. The buyer aspect of this position is responsible for selecting, ordering and purchasing merchandise for the Mercy Gift Shop. Must develop vendor relations and be able to negotiate terms of each purchase. Must maintain compassionate care in all patient interactions.
Financial  
·       Takes money out of safe for daily register.
·       Verifies and prepares daily deposit for ROI pick up, gets change, checks for shortages.
·       Matches invoices and receipts. Files daily report for Gift Shop and Auxiliary Treasurer.
·       Reviews daily revenues vs. daily target.
·       Prepares all  cash bags for closing.
Inventory  and Merchandising
·       Meets with sales representatives and orders new product as needed.
·       Checks merchandise orders in, receives and enters in the "Yellow Dog" inventory.
·        Prints labels for new merchandise.
·       Orders supplies for Gift Shop—bags, register tape, ribbon, tissue paper, etc.
·       Maintains storage areas in organized manner for ease in placing merchandise in shop as needed.
Supervision
·       Prepares work schedules for  volunteers and co-workers.
·       Makes sure all volunteer and co-worker positions are filled.
·       Assists volunteers and coworkers as needed
·       Manages Kronos for coworkers.
·       Provides daily (written) lists of tasks to complete.
·       Maintains communication book to provide up-to-date information to coworkers.
Qualifications:
Because you're committed to excellence, you understand the importance of being properly prepared for your role at Mercy. That's why you'll bring to your role the right set of qualifications:
Required
·       Education: Secondary education and/or minimum of 2 years related work experience. 

·       Competent in Microsoft systems and understanding of retail POS systems.
We'll Support You at Work and Home
Our foundations are built on dignity and respect. Modern Healthcare Magazine named us as a "top 100 places to work." We go out of our way to help people feel welcomed.  We offer day-one comprehensive health, vision and dental coverage, PTO, tuition reimbursement and employer-matched retirement funds to benefit-eligible co-workers, including those working 48 hours or more per pay period!
What Makes a Good Match for Mercy
Compassion and professionalism go hand-in-hand with us, along with exceptional quality care. Having a positive outlook and a strong sense of advocacy is in perfect step with our mission and vision. We're also collaborative and are not afraid to do a little extra to deliver excellent care – that's just part of our commitment. If that sounds like a fit for you as well, we encourage you to apply.
Mercy has determined this is a safety-sensitive position.  The ability to work in a constant state of alertness and in a safe manner is an essential function of this job.