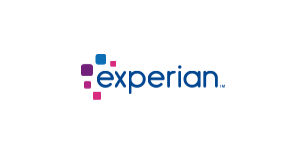 Supplier Relationship Manager at Experian
Allen, TX 75002
Experian Global Procurement works with internal clients across the global business. We help them make great purchasing decisions that deliver real value to their business and their bottom line. The team has a pivotal role in ensuring Experian gets the best value for money from its suppliers while minimizing risk and ensuring business needs are met. The breadth of goods and services is wide ranging and includes for example, IT, telecoms, professional services, data, marketing, recruitment and facilities.
About us, but we'll be brief
Experian is the world's leading global information services company, unlocking the power of data to create more opportunities for consumers, businesses and society. We are thrilled to share that FORTUNE has named Experian one of the 100 Best Companies to work for . In addition, for the last five years we've been name in the 100 "World's Most Innovative Companies" by Forbes Magazine .
With a team of 60 people located in our offices across the world, in NA, UK&I, France, Australia, China, Hong Kong, South Africa, Columbia, and Brazil, we manage a spend in excess of $1bn. Global Procurement is part of the Global Finance organization and works across the matrix, both regionally and across the Global Business Lines. By sharing information between regions, Global Business Lines and local businesses we leverage Experian's spend to get the best outcome for our stakeholders and shareholders. We ensure that best practice and lessons learned are shared and that we are consistently demanding of our suppliers while ensuring we consider how we best serve our clients.
The Global Procurement team is comprised of talented and driven employees. It is a fast, collaborative and dynamic working environment. We are recruiting a like-minded, ambitious, commercially focused and result driven individual to join the team to help drive our Global Supplier Relationship Management Program in NA.
What you'll be doing
Although we have great examples of working collaboratively with our suppliers, we want to ensure we have a consistent global approach in place with our key strategic suppliers. We want to adopt work class practices to ensure we engage with our key suppliers on a level that reflects Experian's priorities, that best meets the needs of our business, establishing Experian as a customer of choice. This is the purpose of the Global Supplier Relationship Management program.
The Supplier Relationship Manager is responsible for maintaining the program within NA, reporting to the Head of NA Procurement. This role will work very closely with their peer SRM leads in the UK and Brazi. We are looking for an individual who enjoys working in a fast moving, dynamic environment across a number of different business units. A demonstrated track record of success in a commercial procurement role, working with suppliers to deliver benefit will be critical to thrive and be successful in this role. If you have a positive outlook, strong work ethic, and a desire to work in an environment where you can make a real impact; this just might be the role for you.

Manage and grow the formal supplier relationship management program in NA
Accountable for incorporating regional business needs in to the global SRM program
Dedicated resource to discuss new initiatives/projects and best practice advice to nurture and enhance relationships with key strategic suppliers
Lead and facilitate regular meetings/communications between suppliers and key stakeholders to ensure value and performance across the procurement lifecycle
Develop relationships between key suppliers in region and our sales teams to facilitate opportunities to sell our products and services to our suppliers are generated (where relevant)
Strong project management capabilities to successfully oversee the SRM process
Support the business with any escalations working in collaboration with the business owner, the relevant buyer, vendor performance management team and compliance (if relevant)
Strong development in presentations and QBRs (quarterly business reviews)
Strong project management capabilities to successfully oversee the review process
What your background looks like

10 years of procurement experience
Proven track record of success meeting commercial goals and managing multiple suppliers
2-5 years of experience working with suppliers within a Supplier relationship management framework
Intermediate proficiency with Microsoft Excel, Word and PowerPoint for managing data and performing quantitative analysis
Business Skills
Demonstrated ability of strong business acumen
Perks
During this pandemic, all Experian employees are working remotely. Once it's safe to do so, we'll slowly return to our offices however we are in no rush to do this. The safety of our employees is of utmost importance.
Four weeks of vacation to start, five sick days and two volunteer days (plus eleven paid holidays)
Competitive pay and comprehensive benefits package, with a bonus target of 15%
Flexible work schedule and relaxed dress code
EOE including Disability/Veteran