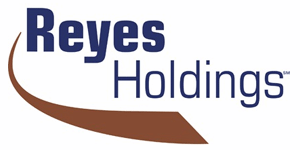 Supply Chain Operations Excellence Manager - RCCB at Reyes Holdings, LLC
San Leandro, CA
Supply Chain Operations Excellence Manager - RCCB


+ Job ID #:31738

+ Position Type:Full Time

+ Location:San Leandro, CA

+ Shift:1st


+ Department:Manufacturing/Production

+ Education Required:PLEASE CHANGE ME

+ Experience Required:PLEASE CHANGE ME


Position Description:

Position Summary:


+ Responsible for developing and implementing continuous improvement initiatives across the production/field operations facility in order to drive improved operational performance.

+ Provide expertise, leadership, and training on TPM, Lean, Six Sigma, and other structured problem solving techniques to all employees across the facility. Utilize a hands-on approach in working with the front-line associates to promote and deploy sustainable continuous improvement activities.

+ Assess manufacturing/field operations activities and identify improvement opportunities.

+ Provide the project management and leadership necessary to implement the pilot and then the ongoing rollout of new continuous improvement plans.

+ Properly engage, collaborate and influence all functions to ensure the continuous improvement strategy is understood and is sufficiently supported by the appropriate stakeholders.

+ Lead the implementation of standard processes where it makes sense for the facility.

+ Share process replication opportunities with other Reyes Holdings locations to assist them in developing their own capabilities.

+ Co-own responsibility for improving performance in key business metrics.

+ Provide change management leadership to ensure we achieve and sustain our targeted performance levels.

+ Model, lead and coach people on the culture change necessary to support and sustain continuous improvement activities.


Preferred Skills and Experience:


+ Manufacturing, transportation warehousing, distribution, and merchandising experience within the Coca Cola Enterprises system.

+ Six Sigma Certified (Green Belt/Black Belt/Master Black Belt

+ 2+ years applying Lean Thinking principles in a manufacturing / distribution environment.

+ Microsoft Suite ( PowerPoint)


Position Responsibilities may include, but not limited to: Strategy


+ Provide leadership in the development of the continuous improvement vision and strategies.

+ Collaborate with facility leadership to determine the greatest opportunities for process change resulting in improved efficiency and cost reductions.


Execution


+ Responsible for strategic continuous improvement initiatives being understood, communicated, executed, and measured in the production facility.

+ Track and monitor effectiveness of continuous improvement efforts; recommend and implement changes as needed to ensure business objectives are met.

+ Implement regular management routines to drive execution, focus, and results on all projects.

+ Lead, guide, and coach on:

+ Lean principles

+ TPM methodologies

+ Six Sigma methodology

+ Process improvement

+ Process standardization

+ Process simplification


Building Capabilities Facilitate :


+ The learning of process improvement and structured problem solving concepts.

+ Collaborative, cross-functional, hands-on approach that builds the skills of team members.


Collaborate :


+ With leadership across the Business Unit to share successes, best practices, and ensure company-wide achievement of annual goals.

+ With other TPM, Lean, and Six Sigma subject matter experts to continue personal development and gain knowledge and understanding of other business successes and failures.

+ Other projects or duties as assigned.


Position Requirements:


Required Skills and Experience:


+ Bachelor's degree

+ Strong written and verbal communication skills

+ Microsoft office Suite (Word, Excel)

+ 5+ years of experience in hands-on operational roles in supply chain management in a large consumer goods organization.

+ 3+ years of experience in leadership roles responsible for leading operations management/lead professional level people.

+ 3+ years of experience with project management leading tool/process implementation across a supply chain.

+ Strong experience with change management and influencing organizational culture change

+ This position must pass a post-offer background and drug test.


Physical Demands and Work Environment :


Reasonable accommodations may be made to enable individuals with disabilities to perform the essential functions. Due to the nature of our business in regard to such things as delivery schedules, order inputs, selection, and Department of Transportation Hours of Service, overtime, attendance and punctuality are essential job functions. Should an individual in this classification not be able to adhere to this requirement due to a disability, they should contact their Human Resources department to see what, if any, reasonable accommodation may be made.


All qualified applicants will receive consideration for employment without regard to race, color, religion, sex, sexual orientation and gender identity, national origin, disability, or protected veteran status. Drug Free Workplace.


As an Equal Opportunity Employer, Reyes Holdings companies will recruit and select applicants for employment solely on the basis of their qualifications. Our Practices and Procedures, including those relating to wages, benefits, transfers, promotions, terminations and self-development opportunities, will be administered without regard to race, color, religion, sex, sexual orientation and gender identity, age, national origin, disability, or protected veteran status and all other classes protected by the Federal and State Government. Drug Free Employer.