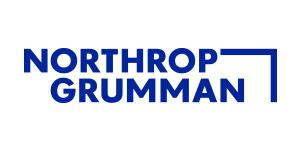 Supply Chain Procuremnt Spec at Northrop Grumman Corporation
Woodland Hills, CA
Job Description
Global Supply Chain
At the heart of Defining Possible is our commitment to missions. In rapidly changing global security environments, Northrop Grumman brings informed insights and software-secure technology to enable strategic planning. We're looking for innovators who can help us keep building on our wide portfolio of secure, affordable, integrated, and multi-domain systems and technologies that fuel those missions. By joining in our shared mission, we'll support yours of expanding your personal network and developing skills, whether you are new to the field or an industry thought-leader. At Northrop Grumman, you'll have the resources, support, and team to do some of the best work of your career.
Northrop Grumman is seeking qualified and motivated professionals for the role of Supply Chain Procurement Specialist with experiences in supply chain management and/or related fields (including business and financial planning, contracts administration, project management, logistics, andmanufacturing).Position will be located in Woodland Hills, Mclean or Salt Lake City.
Responsibilities will include but not limited to:
Sources and procures goods and services of a commodity nature from many suppliers. Initiates Requests for Quotations and Proposals and receives same, analyzing proposed pricing from potential suppliers. In conjunction with quality organization, evaluates and monitors supplier quality and reliability, as well as supplier ability to support required delivery schedules. Works with internal customers to ensure specifications are appropriate for the services or products required. Identifies opportunities to reduce cost, improve efficiency and manage risk through targeted negotiations. Issues purchase orders. Manages performance of purchase orders, ensures compliance with all public law requirements as well as company (and business) policies and procedures including import/export regulations. Employs sound business practices and assesses supplier performance as part of follow-up activities. Ensure that appropriate documentation is provided to logistics/transportation & warehouse organization so that proper receipt is recorded. Reviews and approves supplier payment as needed. Utilize process tools such as Lean Six Sigma with suppliers to drive quality, efficiency and continuous improvement.