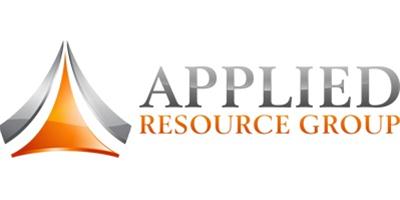 Supply Chain Solutions Manager at Applied Resource Group
Atlanta, GA 30328
Title: Supply Chain Solutions Manager
Job Summary:
Applied Resource Group is currently seeking a Supply Chain Solutions Manager candidate a local supply chain and warehouse company in Atlanta. This role is a full time direct hire role with full benefits, PTO, 401K in the Atlanta area. This role will have overall accountability for designing supply chain solution proposals to support revenue growth. This role will work with a cross-functional team to create compelling proposals for solutions that add value to the customers' supply chains needs.
Job Responsibilities:
Utilize supply chain knowledge and analytical skills to conduct comprehensive supply chain analyses of customers' businesses and company's operations.
Addressing strategic and operational challenges by applying quantitative modeling and analysis to profitability assessment, supply chain engineering, transportation optimization, strategic network design, inventory management strategies and warehousing / distribution operations.
Support Business Development team in white boarding sessions with customers in order to establish baseline, understand constraints and goals, and develop solution options.
Develop business cases using financial modeling techniques to support client proposals and internal initiatives.
Responsible for adhering to the Proposal Development Process (PDP), including kick-off meetings, pricing reviews, supporting preparation of Investment Memos and presenting to Executive Management.
Operate with a high sense of urgency in a fast-paced, time-sensitive environment.
Manage resources accordingly to meet all deadlines.
Deliver solution designs to customers in the form of formal RFP responses and presentations.
Develop/maintain analytical tools to improve the quality of the solution designs and/or increase the productivity of the team.
Liaise and work closely with Business Development, Operations, Engineering, IT, Transportation, Real Estate, and other departments at the corporate, regional and local level to coordinate and manage projects.
Experience
A 10-15 years of work experience in a related field including:
7 plus years in related role such as Industrial Engineering or Solutions Engineering
3 plus years in logistics solution design in a 3PL environment and/or Supply Chain Consulting
Experience in Supply Chain Optimization/Strategy preferred
Bachelor's degree in Supply Chain Management, Logistics, or related discipline, MBA preferred
Analytical problem-solving skills and ability to think creatively and strategically, such as when faced with imperfect data.
Excellent project management skills and experience related to design, prioritization, management of teams, deadlines, tasks, etc.
Strong understanding of requirements to see RFPs to successful completion.
Proven ability to communicate effectively to direct and motivate teams, while maintaining a persuasive and credible presentation style at all levels of the organization.
Requires demonstrable success at creating persuasive proposals and presentations.
Team player approach with strong mentoring and management skills to maintain engaged
About Applied Resource Group
Applied Resource Group, headquartered in Atlanta, GA, is a full service IT recruiting and solutions organization specializing in Application Development, Enterprise Resource Planning, and IT Infrastructure. Our solutions include IT Consulting, Outsourcing, Recruiting, and Staffing. At Applied we understand that organizations are built upon the talented individuals that comprise them and we embrace the diverse candidates that contribute to our success. Our goal is to help you achieve that success by documenting your needs to help you achieve your career goals. Contact us today to speak with one of our talented Account Executives which serve as your recruiting contact to build one-on-one relationships, offering personalized attention and career guidance. At Applied our goal is your success.
95,000.00 - 115,000.00 /year
Yearly 10% Bonus