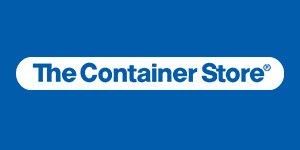 Supply Chain Systems Support Analyst at The Container Store
Coppell, TX 75019
Founded in 1978 and based in Coppell, Texas, The Container Store is the nation's original and leading retailer of storage and organization products, offering innovative and multifunctional solutions designed to simplify customers' lives, save space and, ultimately, save time. The Container Store has locations from coast to coast and a thriving online business.

What We Stand For 

What you do matters. Experience The Container Store's employee-first culture where you are appreciated, valued, and empowered to work together for a higher purpose. We create exceptional customer service experiences while fulfilling our customer's storage and organization needs. Living out our 7 Foundation Principles has landed us on FORTUNE magazine's list of 'Best Companies to Work for' year after year.
The Operations Analyst position is responsible for research, analysis, design, proper documentation and support for all systems utilized by the Logistics and Distribution Center teams. This role includes Warehouse Management System configuration support, software integration support and data analysis as well as design, documentation, testing and implementation of changes required to support new business processes. 
What Will You Be Doing?
Analysis and modification to Manhattan Warehouse Management System configuration to support continuous improvement initiatives and process/layout changes within the Distribution Center

Provides troubleshooting as situations arise concerning Distribution technology, order management system (Manhattan Sales Order Flow Management), and store inventory and fulfillment systems

Understanding of relational database systems and ability to data mine using SQL to identify improvement opportunities in process flows, space utilization, safety and equipment usage

Offers first line of support for recurring support items to ensure a process or systemic resolution through research into root cause

On-call support for Distribution Center Operations as needed and/or on-rotation

Makes strategic and effective decisions in the best interest of our customers and our company, taking care to objectively process information

Partners with Distribution Center operations, Store Operations, Merchandise Planning and Supply chain development team on project initiatives

Participates in evolving the Agile/Scrum based initiatives
The Benefits of Working Here
Our benefits exemplify our commitment to an employee-first culture, ensuring employees and their families are well taken care of, safe and secure.  Some of our benefits include:

Competitive Pay

Medical/Dental/Vision Plans

Discount: 50% on elfa, 40% on Merchandise and Gift Cards, 30% on Installation

Paid Time Off plus Holidays

401(k) plan

Employee First Fund: providing grants to employees experiencing unforeseen emergencies
What You Bring To Us
College degree in Supply Chain or Information Systems preferred or comparable experience

2 - 4 years of experience with SQL and relational database systems, Oracle preferred with intermediate skill in writing queries, understanding proper table joins via indexed columns, etc.

Experience supporting Warehouse Management Systems required, Manhattan Warehouse Management System preferred

Experience with Manhattan's Slotting Optimization, Labor Management, Store Inventory Fulfillment and/or Order Management system a plus

Ability to troubleshoot and identify underlying causes of business issues and recommend appropriate corrective action or problem resolution

Strong communication, problem solving, presentation and analytical skills are crucial

Strong understanding of how complex application systems interrelate

Flexible, with a positive attitude and passion for knowledge

Experience working with Agile development methodologies (Scrum), preferred

Ability to collaborate with operations team and product owners in designing and developing processes or functionality

Ability to work with the team to define test cases, metrics and resolution guidelines

Proficiency in Microsoft Excel, Access, Power Point and Word are a must
The Container Store promotes a smoke-free, drug-free environment. 


 We are proud to be an Equal Opportunity Employer and comply with the
Americans with Disabilities Act
Distribution Center Physical Requirements