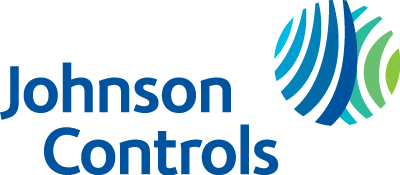 Supply Planning Manager at Johnson Controls
McAllen, TX
The Supply Planning Manger will direct the overall Quality strategy and implementation to ensure technical specifications, product reliability, and internal and external expectations comply with relevant standards, regulations, and licenses for BT&S USA-MX Region.  
What you will do
Manages the relationship between cost reduction, quality and exemplary customer satisfaction.
Identifies areas along the production process causing defects to minimize future costs associated with handling warranty claims. 
Helps develop long-term production strategies and practices to improve production quality and minimize warranty claims.
Incorporates best-business practices to improve efficiencies and meet customer needs.   . 
Develops new processes, standards or operational plans in support of the organization's short-term business/functional strategies, with a direct impact on business/function overall results 
Maintains product quality by enforcing quality assurance policies and procedures and government requirements; collaborating with other members of management to develop new product and engineering designs and manufacturing and training methods.
Maintains quality assurance staff job results by coaching, counseling, and disciplining employees; planning, monitoring, and appraising job results
Achieves financial objectives by preparing the quality assurance budget; scheduling expenditures; analyzing variances; initiating corrective actions.
Contributes to team effort by accomplishing related results as needed.
Other duties may be assigned
What you will need
Bachelor's Degree in a related field or equivalent combined education and experience; Master's Degree preferred.
A minimum of eight years related experience.
Strong interpersonal skills and decision making ability.
People Management, Analyzing Information, Reporting Research Results, Technical Understanding, Promoting Process Improvement, Developing Standards, Managing Processes, Manufacturing Methods and Procedures, Dealing with Complexity, Problem Solving, Process Improvement
Effective and professional communication and organization skills.
Fully Bilingual (English-Spanish)
Who we are
At Johnson Controls, we're shaping the future to create a world that's safe, comfortable and sustainable. Our global team creates innovative, integrated solutions to make cities more connected, buildings more intelligent and vehicles more efficient. We are passionate about improving the way the world lives, works and plays. The future requires bold ideas, an entrepreneurial mind-set and collaboration across boundaries. You need a career focused on tomorrow. Tomorrow needs you
Johnson Controls is an equal employment opportunity and affirmative action employer and all qualified applicants will receive consideration for employment without regard to race, color, religion, sex, national origin, age, protected veteran status, status as a qualified individual with a disability, or any other characteristic protected by law. For more information, please view EEO is the Law. If you are an individual with a disability and you require an accommodation during the application process, please visit
www.johnsoncontrols.com/tomorrowneedsyou