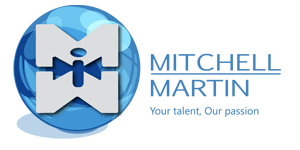 Support Analyst at Mitchell Martin Inc
Newark, DE
Description
Our client, one of the largest financial services firms, is seeking a Support Analyst - Receivables Technology
Location: Newark, DE
Position Type: Contract (6 months)
Job Description:
The client provides an Application Support service for its receivables business in North America. This includes the support and maintenance of its mission critical collections & Cash Management Web based applications. This position will report to the Application & Support Manager for ICG Receivables Technology
Job Responsibilities:
Provide support for client facing (predominantly Internet based) applications.
Core functions will include trouble shooting, triage of incidents, problem ticket investigation, implementation of best practices for bug/fix and related
Interaction with Software vendors as well as Client Support vendors on a daily basis.
Job Qualifications:
1-5 yrs Support management or related experience, specific familiarity with Unix, Websphere, WAS a plus
MS office and related are critical
Thorough understanding of industry and corporate technology standards for Architecture & Information Security;
Strong judgment and decision-making skills.
Strong Interpersonal skills as well as business / technical document writing