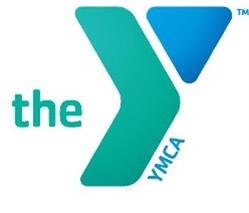 Swim Lesson Instructor (VA, Botetourt) at YMCA of Metropolitan Washington
Botetourt, VA
The Botetourt Family YMCA is looking for fun, active and energetic swim instructors to join our dynamic staff.? We are seeking instructors who work effectively with children and adults in a learning situation based on individual needs. Instructors will teach classes in accordance with the YMCA policies including covering all class components, using proper teaching techniques, ensuring safety of all swimmers, and having fun. Water experience and certification strongly preferred.?
FUNCTION
Communicate effectively and provide leadership in instructional areas of aquatic programs according to the YMCA aquatic policy while maintaining a safe environment.?
ESSENTIAL FUNCTIONS
Work effectively with children and adults in a learning situation based on individual needs.
Use positive reinforcement as a reward for skills achieved as well as good behavior.
Ensure that each student has accomplished at least one goal during each class period.
Demonstrate and use equipment properly.
Teach with enthusiasm and creativity.
Instruct classes in accordance to the YMCA policies, including covering all class components and using proper teaching technique.
Maintain constant watch on all class members and ensure their safety during the class.
Keep children moving as much as possible to get the most out of class.
Communicate pool rules and swimming skills at the participant?s comprehension level.
Communicate the child?s progress effectively to parents and the child.
Communicate to direct supervisor any concerns or incidents that may need follow-up based on individual needs.
Communicate any suggestions to improve the program.
Develop lesson plans for each of the classes assigned.
Regularly update skill sheets for each class, accurately recording skills, attendance, and students? progress.
Complete and distribute progress reports on time.
Ensure a positive learning environment while maintaining a sufficient level of class control.
Adhere to all pool rules and policies.
Communicate requests for replacement and time off to supervisor
Attend all scheduled staff meetings and training events.
Have equipment ready before class begins and store it properly after class.
Know and be ready to implement emergency procedures.
Report broken or damaged equipment to supervisor.
Other duties as assigned.