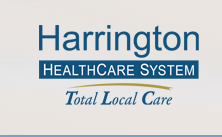 Switchboard Operator (per diem) at Harrington Memorial Hospital
Southbridge, MA
High School Diploma/GED Certificate1 year of experience preferred
GENERAL DESCRIPTION: The Switchboard Operator is under the supervision of the Help Desk / Switchboard Coordinator, and according to specified procedures, operates multiple-position line telephone switchboard to relay incoming, outgoing and interoffice calls and performs miscellaneous hospital communications and clerical duties. Perform other duties as required or assigned to commensurate with experience.
WORK EXPERIENCE REQUIREMENTS: 6 months to 1 year practical customer service experience.
EDUCATION REQUIREMENTS:Minimum high school diploma.