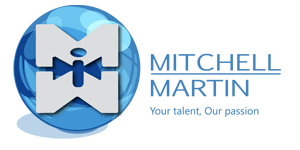 Sybase/Perl Developer at Mitchell Martin Inc
New York, NY
Description
Our client, a global financial services firm and a market leader in securities, asset management and credit services, is seeking a RWMS Sybase/Perl Developer.
Location: New York, NY
Position: Contract
Position Description
This teamgathers transaction information from the trade publishing systems and invokes logic implemented in SQL batches and stored procedures and table-driven metadata to identify trade exceptions according to rules and calculate collateral requirements.
Skills Required
Relational Data Modeling (first, second and third normal forms)
Refactoring Activities - as requirements from our business partners change, refactoring is essential to maintain system performance
Sybase (Adaptive Server SQL, Transact-SQL stored procedures, Performance Monitoring and Tuning) - 5 years experience minimum
Perl, with additional knowledge of DBI.pm methods and XML - 5 years experience minimum
UNIX Shell Scripting - 5 years experience minimum
Autosys Job Scheduling - 2 years experience minimum
Perforce Source Control - 1 year experience minimum
The ideal candidate will also be comfortable negotiating with data providers to obtain new data feeds, and be able to respond to tight design and coding deadlines due to a rapidly changing business and regulatory environment.