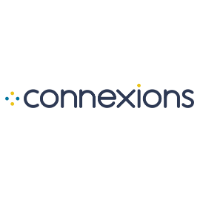 Integration Engineer - Vet Affairs at Connexions Data Inc.
washington, DC
Title: Integration Engineer
Start: April 2020
Type: Salary w/ benefits
Location: Washington, DC


Description:
Should have 10-12 years of experience at prior experience with the V.A.
Support the Department of Veterans Affairs (VA) Electronic Health Record Modernization (EHRM) Program and the Office of Information and Technology (OI&T) with HealthShare Expert Engineering and project management responsibilities as an Integration Expert. Support critical integration between VA and non-VA systems using InterSystems HealthShare HealthConnect. Support legacy VistA and upcoming Cerner integration between VA and DoD systems (such as Joint Legacy Viewer and Defense Medical Logistics Standard Support (DMLSS)) across the software development life cycle (SDLC) from design through deployment. Serve as an innovative technical leader with a focus on developing and deploying tactical technology-based solutions to enterprise systems migration problems. Leverage expertise in the formation, implementation, and interpretation of executive VA guidance. Demonstrate expertise in enterprise migration activities, ranging from architecture, process design, data quality assurance, and acceptance, including on systems migrations which are implemented on a global scale
Minimum of 10- 12 years of experience. Minimum of 8 years of experience may be substituted for degree requirements
Ability to create strategies and plans for integration of multiple IT systems/subsystems into an operational unit, ensuring full functional and performance capabilities are retained
Able to coordinate with development and user teams to assess risks, goals and needs and ensure that all are adequately addressed
Experienced in introducing new hardware or software into a new or existing environment while minimizing disruption and mitigating risks
Cost conscience addressing goals
Expertise with ability to perform hands-on configuration of Intersystem suite of products, including Cache, Ensemble, HealthShare, and HealthConnect
HL7 expertise
Knowledge of VistA and Massachusetts General Hospital Utility Multi-Programming System (MUMPS)
Experience in conducting research/analysis and identifying hardware and software integration issues with minimal oversight, support code reviews and prepare detailed documentation (including analysis of alternatives, enterprise architecture development)
Executive-level oral and written communications skills for debriefing clients, using Microsoft PowerPoint, Visio, and Word
Bachelor's degree in Computer Science, Engineering, Math, or equivalent discipline is required
111,095 - 151,150 /year
Systems Integration Engineer / Specialist
What is this?