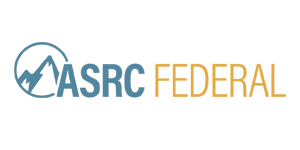 Systems Administrator at ASRC Federal
Schriever AFB, CO 80912-7200
ASRC Federal Space and Defense is seeking a Systems Administrator to support our CPASC 24/7 support desk at Schriever AFB in Colorado Springs, CO.
Job Duties
The Systems Administrator will help to maintain the DoD Command & Control System (CCS). Duties will include, but not be limited to...
Establish and maintain operational databases, software configuration control, and system interfaces for C2 computer systems.
Maintain domain file servers, archive file servers, live operational network access, and document and analyze system anomalies to ensure optimum equipment and system performance.
Monitor and prepare system for operational use.
Support operational testing.
Desired Skills
Experience in any of these areas is beneficial: Unix, Linux, Oracle Database, Access Database. IMDS, Active Directory, Cactus and Vsphere, however, training will be provided as needed.
Knowledge of Satellite Systems Operations
Ability to comprehend new information in a dynamic envirement.
Be able apply and communicate learned knowlegde. 
Team orientated.
Education/Experience
Bachelors degree in technical discipline or equivalent.
Two to four years of related experience.
CompTIA Security+ Certification
Clearance Requirement
ASRC Federal Space and Defense brings a 14-year history of delivering high-performance space systems engineering, integration and satellite operations services to civil and defense agencies. ASRC Federal Space and Defense provides these services throughout all phases of the program life cycle and across the entire space systems architecture, including space and ground assets.
ASRC Federal and its Subsidiaries are Equal Opportunity / Affirmative Action employers. All qualified applicants will receive consideration for employment without regard to race, gender, color, age, sexual orientation, gender identification, national origin, religion, marital status, ancestry, citizenship, disability, protected veteran status, or any other factor prohibited by applicable law.
401K
Employee Events
Employee Referral Program
Flexible Schedules
Flexible Spending Accounts
Gym Memberships
Life Insurance
Long Term Disability
Maternity/Paternity Paid Leave
Medical, Dental and Vision
Merchandise Discounts
Military Leave
Mobile Phone Discount
On Site Cafeteria
Paid Holidays
Parking
Prescription Drug Coverage
Professional Development
Tuition Reimbursement
Vacation/paid time off
Work From Home