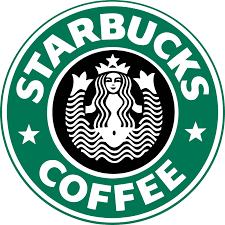 systems analyst II – Manufacturing and Manufacturing Costing- Seattle, WA at Starbucks
Seattle, WA
Job Description
systems analyst II – Manufacturing and Manufacturing Costing- Seattle, WA190005900Starbucks
Job Summary and Mission
This position contributes to Starbucks success by applying knowledge of business requirements and systems technology to effectively support existing processes/applications while identifying, designing, and deploying enhanced process and technology solutions supporting the operational requirements and/or strategic initiatives of a specific business unit or function.
As a systems analyst II in the Manufacturing and Manufacturing Costing space you will use your functional knowledge to be the bridge between business and the rest of Starbucks Technology, working on supply chain projects in a global environment. You will also sustain the existing solution footprint, be responsible for user support and troubleshooting, provide input on business requirements, provide system and process enhancement support and deliver documentation, system maintenance, and end user training.
This position will define overall business requirements and provide process consulting on projects and sustainment initiatives of moderate scope and complexity in the Manufacturing and Manufacturing Costing space. You will coordinate functional requirements and solution design activities across initiative teams, various technology groups, and business stakeholders to collaboratively develop effective solutions; leverage subject matter expertise to drive the resolution of more complex business technology challenges.
Summary of Key Responsibilities
Responsibilities and essential job functions include but are not limited to the following:
Solution Delivery
- Proactively identify and effectively assess improvement opportunities (productivity/efficiency gains, cost savings, etc.)
- Gather, analyze, and document business requirements to drive the design and development of technology and/or process solutions
- Leverage leading process and technology expertise to propose appropriate solution options
- Translate business requirements into technology solutions. Clearly define and communicate targeted functional solution via functional design specifications. Verify technical designs satisfy functional requirements.
- Lead iterative solution design and prototyping efforts
- Direct application configuration activities in support of solution delivery initiatives
- Coordinate solution delivery activities with vendors as required
- Lead solution testing efforts by developing test plans, preparing test environments, coordinating the test execution, and validating test results.
- Create detailed system design, architecture, and end-user documentation to support new system implementation efforts. Deliver training and perform knowledge transfer to team members as required.
- Play a key role in project initiation efforts by defining project scope and supporting the development of work plans, estimates, and timelines
Production Support
- Leverage deep system and process expertise in analyzing and troubleshooting complex system/user issues to drive resolution and determine root cause
- Lead issue resolution efforts across peer support groups, technical support teams, and vendors as required
- Effectively coordinate and communicate issues resolution with end-users
- Correlate related production issues and assess trends to identify broader improvement opportunities
- Extend technology support internationally to support global business operations
Coordination/Leadership
- Adeptly facilitate/negotiate through challenging situations
- Interface across all organization levels comfortably with internal business customers, technical support resources, and external business partners
- Lead groups though effective decision making
- Lead small project teams or direct the activities of a given project phase
- Develop less-experienced analysts through coaching and mentoring
- Support team-building and drive internal process improvement efforts
- Translate broader organization strategies and objectives to technology solutions
Summary of Experience
- Relevant functional/business process experience in Manufacturing/Manufacturing Costing 5+ years
- Solution design, testing, and implementation experience 5+ years
- Applicable application and system configuration experience 5+ years
- Production support, system maintenance, upgrades, and enhancement delivery experience 5+ years
- End user support and documentation experience 5+ years
- Experience supporting SaaS and other cloud service applications 2+ years
- Technology Project management experience 2+ years
- Oracle eBS Functional Experience (Oracle Process Manufacturing, Oracle Process Manufacturing Financials, Bills of Material/Work in Process, Oracle Warehouse Management) 2+ years
Required Knowledge, Skills and Abilities
-Ability to apply knowledge of multidisciplinary business principles and practices to achieve successful outcomes in cross-functional projects and activities
-Skilled in the utilization of system development methodologies throughout the full project lifecycle
-Ability to identify/define viable technology and/or process solutions delivering required business capabilities
-Knowledge/skill to objectively assess benefits, costs, and feasibility of proposed solution options
-Skilled in business process design with the ability to drive process improvement initiatives
-Ability to design and deploy highly reliable and scalable global technology solutions
-Ability to develop clear, thorough functional design specifications that drive effective solution development
-Knowledge of effective testing practices and methodologies
-Ability to define and execute appropriate test scenarios to validate system solutions
-Strong analytical and problem-solving skills
-Deep knowledge of SQL and ability to utilize ad hoc query tools (i.e. TOAD, SQL Plus) to troubleshoot system issues
-Ability to lead the efforts of others
-Ability to influence and gain the support of key stakeholders
-Ability to coach/mentor less-experienced analysts
-Ability to work effectively in self-directed manner
-Strong oral and written communication skills enabling the persuasive presentation of proposed solutions and the delivery of effective end-user training
-Ability to collaborate and drive consensus across a diverse group customers with conflicting priorities
Starbucks and its brands are an equal opportunity employer of all qualified individuals.
We are committed to creating a diverse and welcoming workplace that includes partners with diverse backgrounds and experiences. We believe that enables us to better meet our mission and values while serving customers throughout our global communities. People of color, women, LGBTQIA+, veterans and persons with disabilities are encouraged to apply.
Qualified applicants with criminal histories will be considered for employment in a manner consistent with all federal state and local ordinances. Starbucks Corporation is committed to offering reasonable accommodations to job applicants with disabilities. If you need assistance or an accommodation due to a disability, please contact us at 206-318-0660 or via email at applicantaccommodation@starbucks.com
false