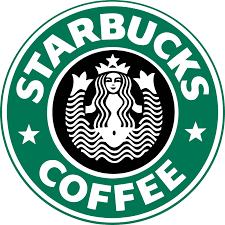 systems analyst II, Order Management, Starbucks Technology- Seattle, WA at Starbucks
Seattle, WA
Job Description
systems analyst II, Order Management, Starbucks Technology- Seattle, WA190005898Starbucks
Job Summary and Mission
Starbucks is seeking a passionate, curious technology driven analyst who can deliver and support technology solutions contributing to critical company initiatives. You will become a member of Order Management technology team that plays a pivotal role in many exciting Supply Chain projects and will work with several business units (like License Stores, Retail) and cross-functionally with other IT groups such as Distribution, Transportation etc.
As a systems analyst II – Oracle Order Management, you will design and deploy technology and process solutions establishing key business capabilities enabling the realization of strategic initiatives and operational improvements. This role requires experience performing requirements analysis, solution design, and process improvement coupled with the ability to collaborate across various IT and business functions. In delivering new technology and enhancing/supporting existing systems, an effective systems analyst II contributes relevant technical, functional, and process knowledge to ensure a consistent user technology experience.
Models and acts in accordance with Starbucks guiding principles.
Summary of Key Responsibilities
Responsibilities and essential job functions include but are not limited to the following:
Solution Design
•Gathers, analyzes, and documents solution requirements. Facilitates user story creation and backlog grooming in an agile delivery environment.
•Translates business requirements into technology solutions. Clearly defines and communicates targeted functional solution via functional design specifications. Verifies technical designs satisfy functional requirements.
•Utilizes LEAN techniques to develop business process designs and improve operations via process re-engineering efforts
•Supports solution design utilizing user-centric design techniques, iterative solution design and prototyping
•Effectively assesses improvement opportunities (productivity/efficiency gains, cost savings, etc.)
•Utilizes agile delivery methodologies and participates on scrum teams in execution of solution delivery projects.
•Considers overall user technology experience in thoughtfully designing engaging solutions.
System Configuration & Testing
•Performs application configuration in support of solution delivery initiatives.
•Supports data conversion. Performs the extract, load, and validation of converted data using SQL queries/out of the box reports etc
•Supports solution testing efforts by configuring test environments, developing test plans, performing test execution, and validating test results.
Production Support
•Provides 24*7 global support of critical systems.
•Drives system support, working trouble tickets and escalating to teammates according to priority and required expertise queue, completing resolution within SLA.
•Develops system proficiency and builds subject matter expertise through troubleshooting and root cause analysis.
•Coordinates issue resolution with vendors and/or cross-functional teams. Provides timely and thorough communication regarding issue status/resolution with end-users and team.
•Creates and maintains systems documentation (e.g. Wiki, Knowledge Base Articles) Develops and facilitates system training. Delivers training and performs knowledge transfer to team members as required.
•Uses query tools to write ad-hoc queries for mass data analysis and operational reports.
Leadership
•Self-directed; is successful with minimal direction from more senior analysts providing escalation when necessary.
•Partners with business teams, responding quickly and thoroughly to issues and requests.
•Provides constructive input and perspective to team conversations.
•Able to lead and own small streams of design/work
Summary of Experience
•4+ years of relevant experience
•At least one full lifecycle implementation and production support experience in Oracle Order Management
•Knowledge of other oracle supply chain modules is a great plus
•Previous experience in Data Analytics, AI/ML is a great plus
•End user support, documentation & training experience.
Required Knowledge, Skills and Abilities
•Working knowledge of systems/software development lifecycle and IT operations.
•Configuration knowledge of relevant applications/modules/platforms (Oracle Order Management)
•Utilizes user-centric design concepts in conjunction with agile development and testing processes to support development of highly engaging technology solutions.
•Ability to use business knowledge, sound judgment, and resourcefulness to design and deploy highly reliable and sustainable technology solutions.
•Applies knowledge of business principles and technology practices to achieve successful outcomes in cross-functional activities.
•Ability to balance multiple priorities and meet deadlines.
•Strong analytical and problem-solving skills
•Knowledge of BI tools, e.g., OBIEE or Power BI
•Knowledge of Service interface design in SOA
•Deep knowledge of SQL and ability to use ad hoc query tools, e.g., TOAD, SQL Plus, to troubleshoot system issues
•Good oral and written communication skills enabling the presentation of proposed solutions and the delivery of effective end-user training.
Starbucks and its brands are an equal opportunity employer of all qualified individuals.
We are committed to creating a diverse and welcoming workplace that includes partners with diverse backgrounds and experiences. We believe that enables us to better meet our mission and values while serving customers throughout our global communities. People of color, women, LGBTQIA+, veterans and persons with disabilities are encouraged to apply.
Qualified applicants with criminal histories will be considered for employment in a manner consistent with all federal state and local ordinances. Starbucks Corporation is committed to offering reasonable accommodations to job applicants with disabilities. If you need assistance or an accommodation due to a disability, please contact us at 206-318-0660 or via email at applicantaccommodation@starbucks.com
false