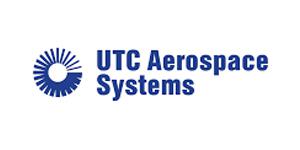 Systems Engineer Co-op at UTC Aerospace Systems
Rockford, IL
Date Posted:
2019-04-26-07:00
Country:
United States of America
Location:
A01: Rockford - Aerospace 4747 Harrison Avenue, Rockford, IL, 61125 USA
Collins Aerospace is a leader in technologically advanced and intelligent solutions for the global aerospace and defense industry. Created in 2018 by bringing together Rockwell Collins and UTC Aerospace Systems, Collins Aerospace has the capabilities, comprehensive portfolio and expertise to solve customers' toughest challenges and to meet the demands of a rapidly evolving global market.
We make modern flight possible for millions of travelers and our military every second.  Our major product lines are on-board virtually every aircraft flying. Be it keeping passengers safe with our emergency power generation systems, or creating a positive in flight experience through reliable cabin pressure controls and quieter engines, Power & Controls focuses on delivering a best-in-class experience to our customers. We hire the top people in the industry. Their ideas drive our performance, and their integrity keeps our customers happy. Join us as we take flight!
Specific responsibilities of this role include:
Strong foundation in science, maths, EE (preferred). Able to apply fundamental knowledge to immediate system engineering tasks identified by System lead Engineer that is identified to work with our intern.
Co-ops are expected to engage in System engineering practices as assigned by the lead engineer that cover the system lifecycle. This may include requirements engineering, analysis, design, implementation, testing, project management etc.
Co-ops have effective written and oral communication skills, and capably prepare and publish the necessary project documents involved in the specification, design, testing, and deployment of software. Co-ops effectively participate in customary project discussions, walk-throughs, reviews and inspections.     
The Co-ops provide a flexible and intelligent aide to our engineers who are tasked with handling project administration and technical analysis tasks that can be done by a junior engineer freeing them up for other higher priority tasks. It gives us an opportunity to size up upcoming graduates for potential hire as well as convince the interns/coops of the value of a job here in Rockford.
Education / Certifications
Pursuing a bachelor's or master's degree in Mechanical, Aerospace, Systems, Computer Science Engineering from an accredited institution.
Experience/Qualifications
Basic Qualifications:
Must be pursuing a bachelor's or master's degree in Mechanical, Aerospace, Systems, Computer Science Engineering from an accredited institution
Must have GPA of 3.0 or higher
Must have completed 30 hours of college coursework
Preferred Qualifications:
Scripting skills (TCL, Python, Java)
 Simulation MatlabSimulink
 Languages C/C++, VBA
Nothing matters more to Collins Aerospace than our strong ethical and safety commitments. As such, all U.S. positions require a background check, which may include a drug screen.
Note:
Background check and drug screen required (every external new hire in the U.S.)
Drug Screens for re-hires only performed for previous employees who have been gone from the company for more than 1 year
UTAS4220181
United Technologies Corporation is An Equal Opportunity/Affirmative Action Employer. All qualified applicants will receive consideration for employment without regard to race, color, religion, sex, sexual orientation, gender identity, national origin, disability or veteran status, age or any other federally protected class.
Privacy Policy and Terms:
Click on thislinkto read the Policy and Terms

Note to candidates regarding interview scams: We'd like to make it clear that UTC Aerospace Systems never asks candidates for money. If you've been approached with a job offer that you suspect may be fraudulent, we strongly recommend you do not respond, send money or personal information. Please report any suspicious activity to Talent Acquisition.