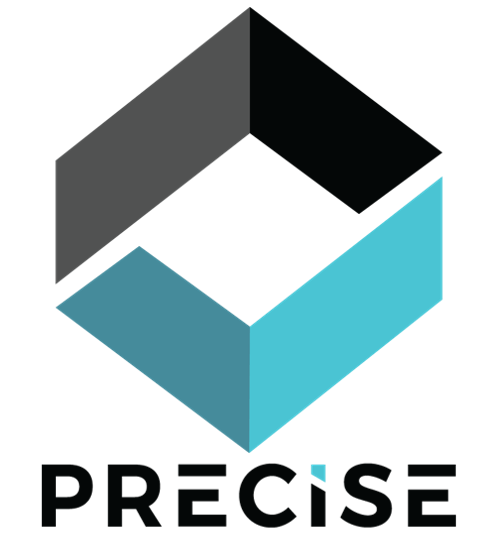 Systems Engineer at Precise Software Solutions, Inc.
Detroit, MI
Work Location: Successful candidate will support a laboratory on-site to meet the general laboratory IT needs.  Candidates must be able to commute and work in Detroit, Michigan.
We are looking for a go-to personality confident in laboratory IT support with a laboratory, Med Tech, or BioMedical IT background, who will convey that confidence to scientific analysts. The role of the Systems Engineer - IT Laboratory Support Specialist is to provide first line IT support to analysts for lab instrumentation installation, maintenance, and retirement. We will train and prepare the successful candidate on the Laboratory Information Management System (LIMS) to support and assist LIMS users with IT needs.
The Systems Engineer - Laboratory IT Support Specialist is responsible for resolving support requests to meet customer satisfaction and continuous service delivery demands. In a fast-paced, secure environment, IT Lab Support staff log service requests, troubleshoot issues, work with reimaging systems, back up of data, and work with instrumentation contractors. With appropriate training, they may configure the LIMS system for inventory management, equipment management, and analytical entries.
Roles and Responsibilities include:
Diagnose and resolve software and hardware incidents, including operating systems (Windows and Mac) and across a range of software applications.
Assist users with logged lab IT-related incidents when called upon.
Take ownership of issues by carrying out problem analysis to implement temporary or permanent fixes with the aim of restoring service to the customer as soon as possible; escalates incidents to other support teams where necessary.
Accurately record, update and document requests using the IT service desk system.
Install and configure new IT equipment. Resolve incidents and upgrade different types of software and hardware.
Resolve incidents with printers, copiers and scanners.
Create, maintain and publish relevant support documentation to assist all staff in the quick resolution of their incidents and service requests and enable users to become more self-sufficient.
Coordinate with equipment manufacturers as they install, maintain, and troubleshoot instruments and instrument controllers; work with them as needed to resolve integration and connectivity issues.
Provide day to day support, after training on LIMS configuration and its integration with site instrumentation and instrument applications.
Be willing to attend internal training as necessary to keep up to date with the latest technology and internal system processes.
Maintain a first-class level of customer service ensuring that all customers are treated efficiently and in an appropriate manner.
Maintain excellent verbal communication skills with the ability to communicate effectively with technical and non-technical colleagues at all levels in the organization.
Be a highly motivated team player with the skills and ability to manage changing priorities.
Undertaking other duties not specifically stated which from time to time are necessary.
Requirements
Must have Laboratory, Med Tech, or BioMedical IT background.
Minimum 3 years' laboratory IT experience.
Laboratory workflow experience.
Must have IT laboratory instrumentation support experience with demonstrated gold-standard customer service.
Passion for solving problems and helping people resolve issues.
Demonstrated exceptional oral and written communication skills.
Ability to work as part of a remote team or with geographically dispersed team.
Customer service attitude: Patience, people skills and a sense of humor.
Experience with Quality and Analytical Testing processes preferred.
Minimum Education: BA/BS Computer Science, Information Technology/Systems or related field; laboratory experience.
ABOUT US
Precise Software Solutions, Inc. (Precise), an SBA 8(a) program participant, is an innovative small business with a proven record of success delivering quality services and solutions to government organizations. A CMMI Level 3 company, Precise serves as a trusted advisor to senior technology executives and helps government agencies enhance and expand their information technology capabilities. Precise helps their customers capitalize on the efficiencies offered by technological advancements and ensures the integrity of their IT systems and programs so they can perform their public mission more effectively. The company is known for delivering agile and innovative solutions and specializes in strategic consulting, system modernization and integration, digital transformation and experience, infrastructure and cloud implementation, and data management and analytics.
BENEFITS AND PERKS: 
Health Benefits (Medical, Dental and Vision) 
Flexible Spending Accounts (FSA) & Health Savings Account (HSA) 
Retirement Plan with company match
Paid Time Off
Parental Leave 
Life Insurance 
Training and Development 
Two Innovation Days  
Employee Referral Program 
Annual Charity Donation Match 
Awards and Recognition
Standing Desks 
Our Equal Employment Opportunity Policy
Precise is an equal opportunity employer. The company shall not discriminate against any employee or applicant because of race, color, religion, creed, sex, sexual orientation, gender or gender identity (except where gender is a bona fide occupational qualification), national origin, age, disability, military/veteran status, marital status, genetic information or any other factor protected by law. We are committed to equal employment opportunity in all decisions related to employment, promotion, wages, benefits and all other privileges, terms and conditions of employment. The company is dedicated to seeking all qualified applicants.