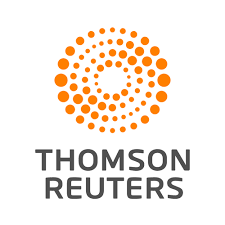 Systems Engineer at Thomson Reuters
Eagan, MN
Job Description
PRIMARY OBJECTIVES
We are seeking a results-driven, team-oriented, self-motivated professional who combines broad technical skills with a high degree of effective communication and collaboration for the position of Systems Engineer on the Platform Content Technologies – Publishing Operations team.
In this challenging role, you will be part of a team of Systems Engineers.  This team provides operational support services for many of our Publishing Systems within PCT on the AWS Cloud platform and on premise platform.  They serve as a primary point of contact with development groups, data center partners, and other operations teams.  Responsibilities include ensuring application stability and performance, change review and oversight, on-going process and technical improvements, and escalated production incident response for several publishing products.  You will be involved in on-boarding and ensuring operational readiness and ongoing supportability of new applications and components within the AWS Cloud architecture and on premise architecture.  You will also partner closely with the Application Service Request  (ASR) team who provide around-the-clock  level 1  incident response  and deployment services for our production and pre-production environments.  This position requires some flexibility in work schedule and requires carrying a smart phone on a rotating basis.
Key Responsibilities:
Assist with projects that evolve stability and supportability of publishing application systems, infrastructure and environment
Response and ownership of incidents - identify problems, determine mitigation steps, determine root cause, identify preventative actions - this includes some pager coverage on a rotating basis
Communicate project and incident statuses to product stakeholders and upper management
Investigates and summarizes major incidents, and pursues follow ups to improve incident detection and faster resolutions
Apply automation and other improvements to change and incident management activities.
Ensure operational readiness and ongoing supportability for new applications and components within the on premise and AWS Cloud platform
Partner with development and other support teams to ensure application monitors and reporting tools are in place to provide effective alerts and efficiency of operations
Assist in implementation of new hardware and configuration of  new applications
Collaborate with the datacenter teams and business teams to analyze, plan and schedule change deployments, upgrades, infrastructure enhancements, maintenance and other activities
Assist with analyzing infrastructure capacity,  historical monitoring results, and system metrics to identify infrastructure improvements that may contribute towards ongoing stability in both on premise and AWS Cloud architecture
Assit with analyzing threads/memory/logs and other application or system metrics to identify application or system defects
Help troubleshoot application issues related to infrastructure/configuration on Unix/Win platforms per established SLAs
Leverage and augment standard system tools for collection of metrics
Collaborate with application development teams, business partners, and data center teams
Point of contact for developers and other partners for specific areas of focus.
Implement standards and best practices where appropriate
Proactively share knowledge with colleagues, including our global team
Creates and maintains well-written documentation, such as deployment procedures and troubleshooting guides.
Qualifications, Experience, Knowledge and Skills:
Education  / Experience
A four-year degree in Computer Science or a related field
Previous IT Internship experience strongly preferred
Qualifications
Knowledge of infrastructure technologies: including Java, .NET, Linux, Windows Server, Relational Databases, Network, Storage, Virtual environments, IBM MQ, etc
Ability to understand large, complex, multi-tier web applications using technical skills involving Windows Server, UNIX/Linux, Tomcat, routers, deployment managers, monitoring tools, scripting, HTML, XML, etc.
Willingness and enthusiasm to support a variety of applications, crossing multiple platforms, including providing pager coverage on a rotating basis
Willingness to assist other team members off-hours with urgent incident and change activities when necessary
Ability to engage experts effectively, understand at appropriate level and achieve results
Strong analytical and problem solving skills
Ability to take ownership of issues and drive to resolution with limited assistance
Demonstrated ability to learn new platforms and technologies with a keen interest in expanding and applying this knowledge as new ones emerge
Independence to acquire and maintain technical skills for professional development
Ability to work effectively in a fast-paced, challenging team environment
Ability to multitask, managing multiple and sometimes competing priorities
A service-oriented attitude with strong relationship management skills
Excellent written and verbal communications
Preferred Qualifications
Experience supporting applications within AWS Cloud architecture
Experience migrating existing on-premise applications to AWS Cloud architecture
Any AWS Cloud certifications
Experience with scripting tools in Linux and Windows environments
Experience with web technologies and browsers including, but not limited to HTML, XML, JSP, .Net, REST
Understanding of basic network and database technologies
Former application development experience with an operations focus a plus
Familiarity with publishing applications and architecture a plus
Experience with system monitoring tools and best practices
Data Center experience a plus
At Thomson Reuters, we believe what we do matters. We are passionate about our work, inspired by the impact it has on our business and our customers. As a team, we believe in winning as one - collaborating to reach shared goals, and developing through challenging and meaningful experiences. With more than 25,000 employees in more than 100 countries, we work flexibly across boundaries and realize innovations that help shape industries around the world. Making this happen is a dynamic, evolving process, and we count on each employee to be a catalyst in driving our performance - and their own.
As a global business, we rely on diversity of culture and thought to deliver on our goals. To ensure we can do that, we seek talented, qualified employees in all our operations around the world regardless of race, color, sex/gender, including pregnancy, gender identity and expression, national origin, religion, sexual orientation, disability, age, marital status, citizen status, veteran status, or any other protected classification under applicable law. Thomson Reuters is proud to be an Equal Employment Opportunity/Affirmative Action Employer providing a drug-free workplace.
We also make reasonable accommodations for qualified individuals with disabilities and for sincerely held religious beliefs in accordance with applicable law.

Intrigued by a challenge as large and fascinating as the world itself? Come join us.

To learn more about what we offer, please visit thomsonreuters.com/careers.

More information about Thomson Reuters can be found on thomsonreuters.com.
Locations
Eagan-Minnesota-United States of America