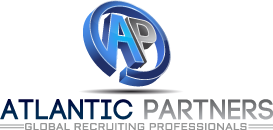 Systems Engineer II (VM Ware/VDI) - Contract at Atlantic Partners
Symmes Township, OH
Job Description:
The Senior Technology Engineer uses his/her specialized knowledge to plan, design, develop and test new systems from product enhancements to new offerings. With a wide array of services, the company needs to ensure that our products deliver a seamless and intuitive experience, which begins with thoughtful and smart engineering. He/she will be a passionate and informed individual, keeping on top of developments and trends in the payments processing environment to design intelligent systems that anticipate and beat the competition.
Responsibilities:
Working on a project to move a number of users from a legacy virtual desktop solution to a modern platform, ensuring user applications are installed, tested and validated by a nominated business user.
Deploys, manages and supports global virtual desktop environments for up to 10,000 users and supporting infrastructure services
Collaborate with other internal teams (compute, storage and networks) to deliver infrastructure solutions.
Uses ITL framework processes such as Incident and Change management to manage support and improvement to virtual desktop platforms.
Deploy new features into production with minimal impact to business users.
A seasoned, experienced professional with a full understanding of area of specialization; resolves a wide range of using existing support documentation and by creating new support processes and documentation.
Ensures that all solutions are documented in standard design templates and represents designs for approval at relevant syndication meetings and review boards.
Technology Expertise:
Key technologies – design, build and operational exposure:
Experience of deploying applications into a virtual desktop
VMWare Horizon view and/or Citrix Xendesktop / XenApp for virtual desktop and published applications.
Application sequencing and deployment using MSI and App-v.
App-v full infrastructure configuration and management.
Windows 7 & Windows 10 Desktop OS, Windows 2012R2/2016 Server OS
Supporting technologies – good understanding:
IP based networks including routing, segregation, firewalls and load balancers
VMWare ESX / VCentre virtualization technology
Experience of using the following operating frameworks:
ITIL service processes for Incident, Problem and Change Management and support tools such as ServiceNow
Agile frameworks and methodologies such as SCRUM, Sprints and User Stories and supporting tools such as CA Rally and Atlassian JIRA
Qualifications:
Typically requires a minimum of 5 years of related experience with a Bachelor's degree; or 3 years and a Master's degree; or a PhD without experience; or equivalent work experience.
Industry certifications such as VM Expert, Citrix CCA, Microsoft MCP / MCSE.