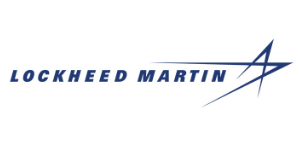 Systems Engineer - Information Technology Entry Level at Lockheed Martin
Fort Worth, TX 76102
Description: Seeking a systems engineer with experience in real-time, heterogeneous laboratory environments to become a member of the Labs & Technical Services (L&TS) Computer Resources Engineering (CRE) team.
Successful candidate will be responsible for technical support of integrated systems comprised of Linux, MS Windows, and Sun Solaris based solutions. Individual will work with development teams, customers and vendors to configure, integrate, modify, upgrade, and troubleshoot system software and hardware. Tasks will include software development, systems integration, security hardening, operations and maintenance. Individual must have overall knowledge of all system and network administration tasks on the above platforms including managing user accounts, data backup, networking, security, disk management, software license management, etc.
Candidates must exhibit excellent problem solving skills, be a team player, possess excellent communications and interpersonal skills, and be able to adjust work schedule periodically to support program activities.
Must be a US Citizen; this position will require a government security clearance. This position is located at a facility that requires special access.
Basic Qualifications:
Bachelors degree from an accredited college in Computer Information Technology, Business Information Systems or related technical discipline.
Desired Skills:
Software and Hardware Troubleshooting Experience
Security+ CE OR CISSP certification OR other COMPTIA certifications
System administration experience supporting/managing Linux/Unix operating systems (SUSE Linux Enterprise Server, Redhat, or Solaris) and MS Windows (desktop and Server).
Cybersecurity RMF/JSIG experience applying STIGs and system hardening is strongly desired.
Patch management tools such as Shavlik or WSUS.
Experience with UNIX shell scripting (sh/csh/ksh/bash)
Experience with NetApp NAS or SAN solutions.
Experience with MS Office applications including Visio
Experience with Nessus Security Center, HBSS (HIPS/DLP).
Understanding of networks and switches.
Must be able to provide 2nd and/or 3rd shift and weekend support as required.
BASIC QUALIFICATIONS:
job.Qualifications
Lockheed Martin is an Equal Opportunity/Affirmative Action Employer. All qualified applicants will receive consideration for employment without regard to race, color, religion, sex, pregnancy, sexual orientation, gender identity, national origin, age, protected veteran status, or disability status.
Join us at Lockheed Martin, where your mission is ours. Our customers tackle the hardest missions. Those that demand extraordinary amounts of courage, resilience and precision. Theyre dangerous. Critical. Sometimes they even provide an opportunity to change the world and save lives. Those are the missions we care about.
As a leading technology innovation company, Lockheed Martins vast team works with partners around the world to bring proven performance to our customers toughest challenges. Lockheed Martin has employees based in many states throughout the U.S., and Internationally, with business locations in many nations and territories.
EXPERIENCE LEVEL:
4 yr and up College