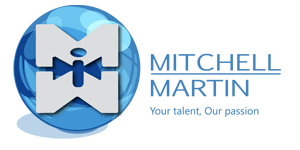 Systems Engineer at Mitchell Martin Inc
New York, NY
Description
Our Client is seeking a IIS Systems Engineer.
Location: New York, NY
Position: Contract (6 months)
Language requirement: FRENCH
Job description:
Seeking an experienced Lead Systems Engineer who will assist with the architecture, design, implementation, and daily operational management of the Microsoft Windows infrastructure and related application servers.
The position will have the responsibility for forward facing and eCommerce environments, clustering and high availability technologies as well as systems automation and monitoring.
Additionally the Lead Engineer will provide support for foundational systems such as Directory Services and messaging.
The Windows server environment is considered to be mission critical to the firm and must be architected and monitored to be secure, highly available, and resilient to any single point of failure.
A successful candidate will have proven experience building highly resilient Internet-related and enterprise solutions to meet business critical needs, as well as developing automated management solutions.
Responsibilities:
Engineer and administer clustered resources for high availability.
Collectively responsible for enterprise supporting application deployments including Windows 2003 Active Directory, Web Application Servers, N-tier environments and full system lifecycle management.
This role will also be responsible for maintaining 24x7x365 coverage and support as an escalation point for the NOC team, as well as maintaining adherence to existing change control and escalation processes.
Participate in full project lifecycle, including gathering requirements, scoping, implementation, and operational handoff.
Communicate with multi-disciplinary teams offering technical guidance; ensure projects are delivered within defined timelines and with consistency of quality.
Participate and lead efforts to evaluate, test and introduce new technology and approaches.
Provide hands on support of Windows 2003/2008 standards, server management, software deployment support, systems administration, and data integrity and recovery.
Mentor junior staff.
Demonstrate an ability and willingness to transfer knowledge, including architecture, processes and procedures, requirements and project management.
Technical Requirements:
Must have 7 years experience in architecting Microsoft Windows server solutions.
Must have 5 years experience in Internet technologies (Microsoft IIS 6.0 - 7.0, .Net 3.x or equivalent).
MCSE or equivalent courses completed or proven equivalent experience. Thorough hands-on experience in Windows 2003/2008 is critical.
Ability to diagnose and troubleshoot Microsoft networking and server issues using appropriate monitoring and diagnostic tools.
Excellent written and oral communication skills along with collaborative team skills are required.
A BA/BS degree Computer Science or equivalent field is required.
Demonstrated ability to develop, maintain, and enhance customer relationships
Desirable Skills:
Experience with Microsoft Directory Services
Experience with VMware technologies
Knowledge of storage technology and concepts
Knowledge of Service Oriented Architecture and associated topics (governance, ESB, etc)
Proven ability to automate solutions within a Microsoft Windows environment using scripting techniques such as Powershell, VBScript, Windows Scripting Host etc.
Experience with Solaris 10 or higher, Linux, F5 BigIP, Oracle and MS SQL
Some project management skills preferred.
Skills:
Windows 2003/2008 Server, IIS, clustering, scripting, engineering and architecture experience.
LANGUAGE REQUIREMENT: French