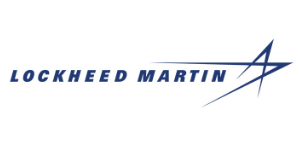 Systems Engineer Staff (Test Automation - Level 4) at Lockheed Martin
Fort Worth, TX 76102
Description: This is an exciting opportunity to work on applying cutting edge technology to help improve the most advanced aircraft platforms in the world? This position is for the F-35 Systems Integration and Test automated test project lead. The selected candidate will be the primary point of contact for all SI&T automated test projects. This position will be responsible for overseeing the following:
Execution and creation of the auto test environment
Project specific test planning
Project specific test execution
Developing and reporting on project specific metrics
Coordinating project related lab requirements
The successful candidate will have experience creating automated test scripts. The successful candidate will be expected to manage and ensure efficient execution of all test automation projects. This is a technical position within the F-35 System Integration & Test team.
The selected candidate must be a US Citizen; this position will require a government security clearance. This position is located at a facility that requires special access.
AeroMissionSystems
Basic Qualifications:
Bachelor's degree in related discipline required.
Must also have experience with mission systems labs or working in a lab team, experience in test planning, avionics, or systems engineering processes.
System-level test automation experience
Project management experience preferred.
Desired Skills:
System-level test automation experience
A broad understanding of the F-35 organization (Mission Systems) is desired.
Candidate should have familiarity with Mission Systems as well as familiarity with general avionics architectures and functionality.
The successful candidate must have exceptional communication skills and ability to create and execute a plan in a challenging and quickly changing environment.
BASIC QUALIFICATIONS:
job.Qualifications
Lockheed Martin is an Equal Opportunity/Affirmative Action Employer. All qualified applicants will receive consideration for employment without regard to race, color, religion, sex, pregnancy, sexual orientation, gender identity, national origin, age, protected veteran status, or disability status.
Join us at Lockheed Martin, where your mission is ours. Our customers tackle the hardest missions. Those that demand extraordinary amounts of courage, resilience and precision. Theyre dangerous. Critical. Sometimes they even provide an opportunity to change the world and save lives. Those are the missions we care about.
As a leading technology innovation company, Lockheed Martins vast team works with partners around the world to bring proven performance to our customers toughest challenges. Lockheed Martin has employees based in many states throughout the U.S., and Internationally, with business locations in many nations and territories.
EXPERIENCE LEVEL:
Experienced Professional