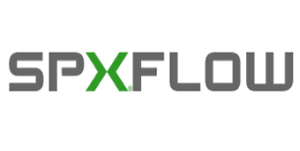 Systems Sales Manager, Remote at SPX Flow
Los Angeles, CA
By clicking "Send," you acknowledge that you have read and agree to our
Terms
and
Privacy Policy
.
Description
Based in Charlotte, North Carolina, SPX FLOW, Inc. (NYSE: FLOW) innovates with customers to help feed and enhance the world by designing, delivering and servicing high value solutions at the heart of growing and sustaining our diverse communities. The company's product offering is concentrated in rotating, actuating and hydraulic technologies, as well as automated process systems, into food and beverage, industrial and power and energy markets. SPX FLOW has approximately $2 billion in annual revenues with operations in more than 30 countries and sales in more than 150 countries.

OPPORTUNITY SNAPSHOT
If you are a proven and polished sales professional comfortable selling high-value commercial equipment to high-level decision-makers, and you bring a strong technical background in industrial equipment, ideally for the Food and Beverage industry, the role of Systems Sales Manager offers some compelling opportunities.
Specifically, you will:
Influence internal operations. We are building a brand new plant in Ohio and you will participate in our decision regarding what the plant will build.
Enjoy visibility as you work with the technology and commercial sides of the business. You won't be responsible for developing designs yourself but must be able to communicate effectively with technical and non-technical stakeholders, delivering key information.
Drive new business as well as sell to existing customers. Typically, you should have approximately four projects at a time.
Support the growth and development of others through your strong leadership and career development skills.
Enjoy competitive compensation and outstanding benefits that begin day one, as well as a collaborative, fast-paced culture and the strong foundation of a global industry leader.
PRINCIPAL DUTIES & RESPONSIBILITIES
As Systems Sales Manager, you will be responsible for the sale of SPX FLOW's commercial processing equipment to the Food and Beverage End Market, directly targeting prospects at levels from the Plant Manager up to the C-Suite -- decision-makers who can authorize the purchase of industrial systems ranging from $250K to millions in value. Target markets may include, but are not limited to, Dairy, Food Processing, Ingredient Technology, Nutraceutical, etc.

You will work out of your home office, ideally located near a major airport, and manage the entire sales cycle from lead/initial contact through close of business and installation. You will prospect and work to build strong relationships with new and existing customers, endeavoring to gather information and understand their needs in order to identify system (equipment) and process solutions. For each opportunity, you will conduct market analysis and work internally with Engineering and others to fully develop each solution and create a strong proposal that addresses budget, time, manufacturability, etc., and adequately addresses customer concerns.

Specifically, you will:​
Professionally represent and vigorously promote the sale of SPX Flow Systems during plant management and corporate sales calls.
Analyze and qualify opportunities.
Present each opportunity to Engineering and Proposal Development team members for go/no go analysis.
Develop new business opportunities with existing and prospective clients by building relationships and credibility through technical competence.
Monitor market trends and competitor activity in your assigned territory. Report activities to the Sales Manager and Sales team.
Develop and maintain a working relationship with internal operational departments to maximize the interaction and exchange of information and aid in the effective execution of business transactions.
Analyze and interpret customer inquiries/specifications and develop a corresponding proposal.
Interface with prospective customer(s) and conduct on-site meetings as necessary to finalize system design and/or resolve commercial issues to obtain customer order commitment.
Review specifications, drawings and other customer documents to develop and prepare cost estimates and technical proposals.
Collaborate with Engineering and/or a third-party supplier regarding modified product designs to ensure the proposed system meets the customer requirements and affords ease of manufacture.
Prepare periodic sales report showing sales volume including potential sales and expenditures comparing with budget.
Ours is a metrics-driven environment. You will be measured on sales growth, hit rate and best practices
.
KNOWLEDGE, SKILLS & ABILITIES
Polished presentation skills with the ability to influence commercially savvy groups and decision makers up to the C-Suite level.
Strong understanding of UHT and general sanitary/industrial processing technologies including evaporation, distillation, and spray drying; understanding of separation, membrane and pasteurization technologies.
Strong engineering knowledge to provide technical solutions to customers with the ability to make recommendations on the system design and process.
Professional selling skills and strong business acumen with the ability to respond to sales or engineering related inquiries from customers.
Must be a good communicator and able to influence the customer as well as cross-functional teams; ability to effectively communicate difficult concepts and earn technical credibility.
Ability to work and excel in an extremely competitive environment.
Ability to clearly identify opportunities with the time and cost of pursuing.
Ability to understand customer needs and requirements to make educated recommendations.
Ability to read, analyze, and interpret common scientific and technical journals, financial reports, and legal documents.
Highly motivated, self-reliant and independent.
Fluency in English, fluency in Spanish preferred.
In addition, you must be willing to travel between 30-50% to meet your goals and drive sales growth.
EDUCATION & EXPERIENCE
Bachelor's degree in Engineering, Mechanical Engineering or Food Science preferred, or in Business Management combined with an applicable technical background.
Minimum of 7 years' experience selling complicated and detailed engineered system projects, ideally industrial equipment in the Food and Beverage or another relevant industry.
Excellent sales skills, including proven ability to:

Sell $250,000 - $5,000,000+ projects,
Influence sales at the Plant Manager level and above,
Analyze and qualify sales opportunities, then manage and focus proposal efforts.

Strong engineering knowledge to provide technical solutions to customers, recommending commercial equipment system design and process.
Strong technical understanding of systems used to commercially processed food and chemical products.
PHYSICAL DEMANDS
The physical demands described here are representative of those that must be met by an employee to successfully perform the essential functions of this job. Reasonable accommodations may be made to enable individuals with disabilities to perform the essential functions.
WORKING CONDITIONS
The work environment characteristics described here are representative of those an employee encounters while performing the essential functions of this job. The noise level in the work environment is usually moderate. Reasonable accommodations may be made to enable individuals with disabilities to perform the essential functions.

DISCLAIMER
The above statements are intended to describe the general nature and level of work being performed by people assigned to this classification. They are not intended to be construed as an exhaustive list of all responsibilities, duties and skills required of personnel so classified. Reasonable accommodations may be made to enable qualified individuals with disabilities to perform the essential functions.
SPX FLOW VALUES
Across SPX FLOW you will find a strong commitment to our core values:
Think all customer, all the time.
Embrace teamwork with no borders.
Be obsessed with being the best.
Own your actions.
Ask the hard question.
Do the right thing, always!
Appreciate the moment.
QUALITY
Quality encompasses all aspects of SPX's business, and every employee shares the responsibility to prevent the occurrence of any nonconformity relating to product, process and the quality system. All employees have an obligation to identify and record any such nonconformity, and through designed channels, initiate and recommend solutions.
SPX Flow is an equal opportunity employer and makes employment decisions without regard to race, color, religion, national origin, gender, age, disability, protected veteran status, or any other reason prohibited by law.

#LI-KZ1