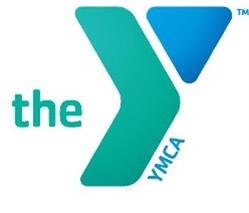 Tai Chi Group Exercise Instructor, North Side at YMCA of Metropolitan Washington
Oklahoma City, OK 73120
Looking for a Tai Chi instructor to teach on Friday afternoons. 
EDUCATION AND EXPERIENCE:
Must be certified in PR/CPR, AED, O2, and First Aid.
Must be at least 18 years of age.
High School education or equivalent preferred.
6 months or 60 hours of practical experience of group exercise class experience.
Must be able to lift more than ten pounds.
YMCA Healthy Lifestyles** and YMCA Foundations of Group Exercise or National Certification***
**Within 6 months of hire date – Healthy Lifestyles.
***Within 12 months of hire date - YMCA Foundations.
DUTIES AND RESPONSIBILITIES:
Physically and mentally fit in order to demonstrate all levels of aerobic, toning and/or yoga/Pilates exercises while being alert to recognize potential hazards and accidents and administer CPRPR/AED/O2 and First Aid effectively.
Must stay current in CPRPR/AED/O2 and First Aid, renewed annually.
Bloodborne Pathogen, Sexual Harassment and Child Abuse Prevention training within 30 days of hire date and renewed annually.
Strong communication skills with the ability to handle complaining or demanding individuals without internalizing or personalizing such comments.
Ability to lead and motivate others.
Ability to demonstrate the skills specific to the class and have knowledge of muscle groups and body mechanics.
Attend two mandatory association Health and Fitness meetings each year.
Attend staff meetings as designated by your supervisor.
Maintain current certifications.
Record class attendance on designated form.
Enforce safety standards, procedures and guidelines according to branch procedures.
Secure a substitute instructor when unable to teach scheduled class, remind substitute at least 24 hours in advance, and notify supervisor of change.
Assist with the Y special events when needed.
Maintain accurate incident/accident reports.
Positively support the Y and its mission.
Provide adequate notice to supervisor when vacating scheduled class.
Demonstrate and teach these attributes of personal character: caring, honesty, respect and responsibility.
Maintain a good rapport with fitness program participants to respond to their needs and to represent the Y.
Encourage member involvement and identify potential volunteers.
Educate participants on proper form, contraindicated exercises and modifications of moves.
Increase participant's awareness of all healthy lifestyle factors.
Report equipment in need of repair.
Develop positive relationships with members and provide motivational support and guidance.
Develop meaningful and sustainable relationships with members, donors and volunteers.