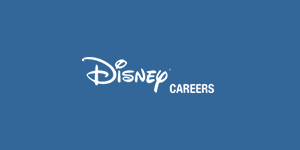 Talent Acquisition Coordinator at Walt Disney Company
Burbank, CA
Job Summary:
At The Walt Disney Studios, you'll help bring compelling stories to life through film, music and live entertainment.

The Walt Disney Studios encompasses the creation, production, promotion, sales, acquisition and domestic and international distribution of live-action and animated motion pictures, home entertainment releases, live stage plays, and music and soundtrack recordings.

The Walt Disney Studios is seeking a dynamic Talent Acquisition Coordinator to join our fast paced and exciting team. This position requires a quick and resourceful person who can overcome hurdles, think outside the box and build solid long-term relationships with others to get the job done. The following skills are most important for this role: great follow-up and follow-thru communication, superior planning, organization and problem solving, ability to drive results, thrive in constant change, and the ability to be proactive. This is a highly visible department that plays an integral part in key business decisions across the Talent Acquisition & Talent Management organizations.
Responsibilities:
This hybrid role will act as administrative support the VP, Talent Acquisition & Talent Solutions, while also managing talent acquisition responsibilities for executive candidates; coordinating schedules, greeting candidates and facilitating an excellent candidate experience.
Executive Assistant duties for the team leader
Tactfully manage executive's time and act as the gatekeeper of the office. Review your leader's schedule to build-in time for things like planning and traveling to their next meeting in outlook
Act as the primary point of contact and skillfully manage the communication flow (phone coverage & email) between executives, employees, the team and external candidates. Interface directly with other senior executives and their support teams – your ability to work well with people on all levels is a very important part of the job
Read relevant newspapers and trade journals so you are completely immersed in the mission of the office and can inform your executive when you see something he/she should know;
Conduct research, fact-check existing work, and prepare regular reports and summaries – you'll have tasks that you "own" completely and will provide regular assistance on others;
Create travel itinerary, taking into account time zones, weather delays, traffic and fatigue levels; Maintain an active calendar of appointments and coordinate travel arrangements
Talent Acquisition – Interview Scheduling
This role will also be spent providing coordination support to Disney Studio's recruitment team for executive candidates including posting new jobs to Disney Careers and other sites as needed, scheduling phone, onsite and travel interviews with an eye on customer service ensuring the best candidate experience possible, processing background checks, assisting with new hire onboarding including processing direct-hires and I9 verifications, and weekly / monthly recruitment reporting activities
Interface with hiring leaders and department administrative staff in Studio clients groups including Marvel Studios, Disney Live Action, Theatrical Marketing, Studio Operations, Disney Music Group, and Disney Theatrical Group, and more
Interact with and support various HR teams across the Studio including the HR Business Partners, Animation, Pixar, Lucasfilm and Marvel
Act as liaison with various Talent Acquisition teams across the enterprise to leverage established best practices and participate in super-user committees
Conduct ongoing reviews of recruitment support process for efficiencies as they pertain to the above referenced duties, and propose changes to enhance operations
Responsibilities will include: ordering supplies, processing invoices, expense reports organizing team meeting agendas, managing the Studio SharePoint collaboration tool and tracking / reporting on Studio referrals
Basic Qualifications:
At least 2 years of experience working in a fast-paced, high-volume professional office environment
Passion for film and the entertainment industry
Demonstrated ability to communicate effectively, including a proficiency in clear, concise, and compelling oral and written communication
Demonstrated ability to communicate effectively, including a proficiency in clear, concise, and compelling oral and written communication with proven phone etiquette and professionalism
Ability to interact with multiple levels of leadership
Ability to multi-task in a rapidly changing work environment effectively balancing and prioritizing multiple projects, with demonstrated organizational and time management skills
Task oriented with experience following structured processes
Self-starter, quick learner and customer service oriented attitude with friendly demeanor
Efficient MS Office skills (Microsoft Outlook email & calendaring, Excel, PowerPoint)
Ability to multi-task with demonstrated problem solving and decision making skills
Desire to work in a team environment
Preferred Qualifications:
Previous experience working in a Human Resources and/or Talent Acquisition function
Required Education
College Degree or equivalent work experience
Additional Information:
This position is a legal entity of The Walt Disney Studios, an equal opportunity employer.