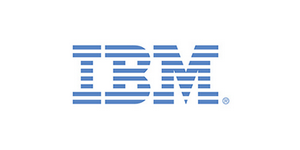 Talent Acquisition Executive at IBM
Phoenix, AZ
Introduction

At IBM, work is more than a job - it's a calling: To build. To design. To code. To consult. To think along with clients and sell. To make markets. To invent. To collaborate. Not just to do something better, but to attempt things you've never thought possible. Are you ready to lead in this new era of technology and solve some of the world's most challenging problems? If so, let's talk.


Your Role and Responsibilities

At IBM, we strive to lead in the invention, development and manufacture of the industry's most advanced information technologies, including computer systems, software, storage systems and microelectronics. We translate these advanced technologies into value for our clients through our professional solutions, services and consulting businesses worldwide. IBM's Recruitment Process Outsourcing (RPO) manages global staffing operations and large recruitment campaigns for Fortune 500 companies.


The Talent Acquisition Executive is responsible for managing the entire global recruiting and staffing efforts across one or multiple RPO accounts. This role drives strategic planning and leadership alongside the Project Executive, has on-going interaction and communication with key client stakeholders, and oversees and handles the account budget. The Talent Acquisition Executive role also provides tactical leadership, management and mentorship for the client partnership and the entire staff across the program. The Talent Acqusition Executive reports to the Portfolio Executive and works closely with the other management staff to ensure extreme service and client satisfaction. This job function also supports the Project Executive in strategic relationship management where required and provides operational information across the account. The Talent Acquisition Executive will also seek new revenue opportunities in existing clients and be able to support sales by representing Account Management and Delivery Operations in new business presentations.


Responsibilities:


+ Increasing revenue with assigned accounts by utilizing IBM's range of products and services to deliver solutions

+ Control the assigned account costs in-line with budget/forecast – accurately forecasting and controlling of ILC

+ Accountable for generation and submitting of invoices for all assigned accounts

+ Responsible for managing the day to day guidance, communication and leadership for assigned accounts

+ Overall accountability for the delivery of the contract to the assigned clients

+ Work in partnership with the Center manager/s and leadership teams to successfully provide required services for the assigned accounts

+ Work in partnership with implementation and other internal teams to successfully get new projects off the ground and into steady state

+ Accountability for designing and delivering to client SLA's, monthly and quarterly business metrics

+ Acting as lead engagement manager on assigned RPO accounts

+ Accountable for management and/or co-management of program staff between 10 – 150 employees (including On site, Off site and COE resources) including the day to day management and direction of the Talent Acquisition Manager as required by the client solution

+ Partner closely with IBM technology lead, Divisional Business Partners, IT, trainers and others for program purposes

+ Consulting with clients in identifying system/process enhancements necessary to better align the solution with their business goals, including prioritizing those enhancements needed to meet project deadlines and budgets.

+ Controlling Program P&L and budgets in conjunction with the Portfolio Executive

+ Partnering with Portfolio Executive and client stakeholders to ensure the effective delivery to the client, including: on-going account and operational management of service delivery, ensuring fulfillment and cost efficiency

+ Monitoring program expenses against proposed financial plan

+ Reviewing risk and quality plans to ensure necessary mitigation and continuous improvement plans and activities are identified and implemented

+ Developing and disseminating program status reports for internal and external stakeholders including Monthly Operations documentation for Executive team, weekly status reports and post-mortem analyses

+ Overall leadership and development of the delivery team in assigned accounts (from "Hiring to Firing")

+ Client QBRs

+ Quarterly and monthly internal account reviews

+ Approval of and overall monitoring of the delivery teams KPIs for performance and VC

+ Accountable for compliance (Business Controls) of delivery for assigned accounts


Required Technical and Professional Expertise

At least 7 years experience in Staffing, Recruiting or Strategic Human Resources, either in a corporate or professional services environment

At least 5 years experience or extensive managing and developing complex or multi geography revenue accounts totaling $5M per year


At least 6 years or extensive experience leading or managing recruiting teams according to SLA guidelines

At least 5 years or extensive experience managing client relationships


At least 5 years or previous experience managing remote teams

At least 5 years or extensive experience in recruitment metrics and managing numbers, forecasts, budgets and P&Ls

At least 3 years or working experience with computers, including in-depth internet knowledge and working proficiency in Word, Excel, Power Point, Visio, Project applications and database applications


High School Diploma / GED


30 to 50% Travel Annually


Fluency in English


Preferred Technical and Professional Expertise


Bachelors Degree​


About Business Unit

IBM Services is a team of business, strategy and technology consultants that design, build, and run foundational systems and services that is the backbone of the world's economy. IBM Services partners with the world's leading companies in over 170 countries to build smarter businesses by reimagining and reinventing through technology, with its outcome-focused methodologies, industry-leading portfolio and world class research and operations expertise leading to results-driven innovation and enduring excellence.


Your Life @ IBM

What matters to you when you're looking for your next career challenge?


Maybe you want to get involved in work that really changes the world? What about somewhere with incredible and diverse career and development opportunities – where you can truly discover your passion? Are you looking for a culture of openness, collaboration and trust – where everyone has a voice? What about all of these? If so, then IBM could be your next career challenge. Join us, not to do something better, but to attempt things you never thought possible.


Impact. Inclusion. Infinite Experiences. Do your best work ever.


About IBM

IBM's greatest invention is the IBMer. We believe that progress is made through progressive thinking, progressive leadership, progressive policy and progressive action. IBMers believe that the application of intelligence, reason and science can improve business, society and the human condition. Restlessly reinventing since 1911, we are the largest technology and consulting employer in the world, with more than 380,000 IBMers serving clients in 170 countries.


Location Statement

For additional information about location requirements, please discuss with the recruiter following submission of your application.


Being You @ IBM

IBM is committed to creating a diverse environment and is proud to be an equal opportunity employer. All qualified applicants will receive consideration for employment without regard to race, color, religion, gender, gender identity or expression, sexual orientation, national origin, genetics, disability, age, or veteran status. IBM is also committed to compliance with all fair employment practices regarding citizenship and immigration status.