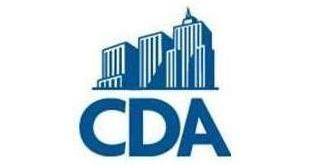 Talent Acquisition, Senior Manager at Clark Davis Associates
Nyack, NY
Talent Acquisition, Senior Manager (BF)
Nyack, N.Y.
Salary: $140-160K + Bonus
The Senior Talent Acquisition Manager is responsible for recruiting executive/senior level roles. This position offers high visibility within senior levels of the organization; partnering with business leaders to understand business needs and recruiting top talent into the organization.
Responsibilities:
Lead recruiting team that is customer focused, flexible, responsive, and achieves goals within established time frames and budgets.
Work directly with business stakeholders, including senior management, to acquire top talent.
Establish and develop effective working relationships with HRBP's and senior business leaders to lead, and manage the recruitment process.
Provide thought leadership and SME on talent in a competitive landscape to Talent Acquisition, HR and Leadership teams.
Design and manage reports and metrics to measure success.
Recruit for senior level open and confidential positions.
Manage searches in partnership with agency partners as needed.
Build systems and processes from the ground up, leveraging and managing in house, field based, and contract team members.
Requirements:
Bachelor's Degree; Master's preferred.
9+ years of experience in Talent Acquisition or related field within biotech/pharma environment.
Manage a team.
Project management experience.
Exceptional business acumen; good judgment and intuition.
Executive presence, with an ability to lead/coach leaders.
Strong communication skills.
Display energy, drive, passion, creativity and commitment.
Experience with various ATS platforms.
Please contact Bryan Flynn at bflynn@clarkdavis.com
CLICK HERE to view all open HUMAN RESOURCES Opportunities
CLARK DAVIS ASSOCIATES, 20 Waterview Blvd, Parsippany, NJ, 07054; Phone (973) 257-8825; For a list of over 200 job opportunities, visit our website at https://clarkdavis.com
Follow us:
Facebook https://www.facebook.com/clarkdavisassociates/
LinkedIn https://www.linkedin.com/company/54788/
Twitter https://twitter.com/ClarkDavisAssoc
$140,000.00 - $160,000.00 /year