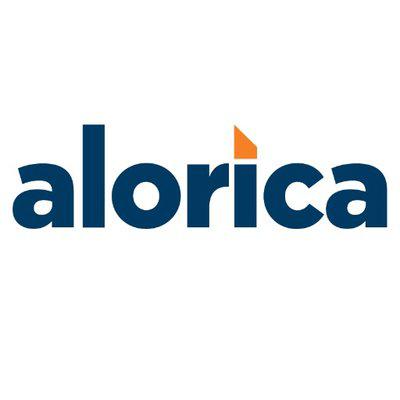 Talent Acquisition Sr Recruiter at Alorica
Omaha, NE
Talent Acquisition Sr Recruiter - 162465 
Description
 GET TO KNOW ALORICA
AtAlorica, we only do one thing – make lives better, one interaction at a time. We're a global leader in customer service and experience, serving the world's biggest brands with tens of thousands of employees in hundreds of locations around the globe.
JOB SUMMARY
Performs executive, managerial, professional, technical and non-exempt recruiting including college/university recruiting.  Partners with line managers to create internal and external recruiting methods and procedures to meet business requirements.  Oversees the identification of potential candidates, interviewing, selection and placement of candidates for reassignment, promotion and external-hire-for-employment. Ensures recruiting strategy, methodology, and processes are aligned with business needs, talent strategy and desired employee capabilities/skills.  May contribute to the design and placement of employment advertising.  Responsible for relations with outside employment agencies and recruiters. Ensures compliance with all legal aspects of recruiting function.
JOB RESPONSIBILITIES
• Consults with corporate and site operations to ensure alignment between recruiting needs and recruiting strategy
• Partners with corporate and site managers to obtain and confirm search requests that clearly indicate key responsibilities, requirements, environmental conditions, compensation, target audience (internal and/or external), timeframes, etc.
• Performs comprehensive targeted research strategy for qualified candidates via internal databases, job boards, schools, professional associations, business contacts with other companies and discussions with other research personnel
• Serves as the recruiting liaison for company sponsored committees and initiatives such as college recruitment programs
• Researches, assembles, analyzes and makes recommendations regarding recruiting metrics
• Interviews and screens candidates to ensure their qualifications meet open positions
• Conducts skills testing and office interviews to measure capability and aptitude
• Oversees all pre-employment requirements (e.g., background investigations including reference checks, drug testing, physical exams) to ensure compliance and proper applicant tracking flow and records maintenance
• Collaborates with other HR functions on recruiting issues (e.g., new hire requirements, compensation, etc)
• Presents job opportunities to qualified candidates and negotiates job offers for the most qualified candidate(s)
• Coordinates with the HR Manager to ensure all new hiring processing takes place on the employee's first day of work.
• May provide functional guidance, advice and/or training to less-experienced recruiting staff.
OTHER RELATED DUTIES
• Work with hiring managers on recruiting planning meetings
• Create job descriptions
• Lead the creation of a recruiting and interviewing plan for each open position
• Efficiently and effectively fill open positions
• Conduct regular follow-up with managers to determine the effectiveness of recruiting plans and implementation
• Develop a pool of qualified candidates in advance of need
• Research and recommend new sources for active and passive candidate recruiting
• Build networks to find qualified passive candidates
• Post openings in newspaper advertisements, with professional organizations, and in other position appropriate venues
• Utilize the Internet for recruitment
-- Post positions to appropriate Internet sources
-- Improve the company website recruiting page to assist in recruiting
-- Research new ways of using the Internet for recruitment
-- Use social and professional networking sites to identify and source candidates 
Qualifications
 JOB REQUIREMENTS
Minimum Education and Experience:
• High School Diploma, GED or equivalent. Associates Degree preferred
• Some experience in human resources
Knowledge, Skills and Abilities:
• General knowledge and/or experience working with Oracle
• Ability to organize and manage and office environment effectively 
• Experience working with general office equipment, to include computer software (MS Office), telephone, calculator, etc.
• Ability to communicate effectively both orally and written.
• Ability to keep and maintain confidential and secure records and information
Work Environment:
• Work is performed in a climate-controlled office environment
• Constant use of a computer and other office related equipment
Equal Opportunity Employer - Veterans/Disabled 
Job
: Human Resources 
Primary Location
: United States-Nebraska-Omaha 
Schedule
: Full-time 
Job Posting
: 09/21/2020, 8:10:10 PM 
Recruiter
: Jill M Troutman