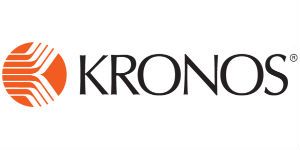 Talent Management Consultant- HR Programs at Kronos Incorporated
Lowell, MA 01856
Talent Management Consultant- HR Programs
Location:
Lowell - Massachusetts - USA
Function:
Human Resources
Ref #:
20190003536
Description
As a part of the Talent Management team, this role will project, and program manage an evolving company-wide talent cycle (goal setting, development planning, talent review, performance evaluation) along with supporting our enhanced and revamped Courage to Lead development experience. Both with a focus on ensuring programs and processes support the Kronos talent strategy and are executed effectively and efficiently throughout the organization.
Responsibilities:
Support development and implementation of large-scale talent initiatives such as: new to Kronos management training programs and performance management feedback pilots
Develop tools and resources in support of existing and new talent initiatives
Partner with HRIS on configuration of talent systems (Cornerstone) to ensure an optimal user experience - Manage the portfolio of talent management programs
Project manage key talent initiatives working with key internal stakeholders such as HR Systems, Communications, HR Shared Services and other business groups as necessary
Draft talent management communications and presentations for HR, executives, and employees
Support HR Business Partners with implementation and business application of key talent programs and initiatives
Qualifications
7-10+ years human resources experience in progressively more challenging roles (HR Business Partner and/or Center of Expertise)
Experience managing large projects and leading cross-functional teams
Track record of closely aligning talent initiatives to practical business needs
Highly collaborative
Excellent written and verbal communication skills, including the ability to articulate talent initiatives and link to business value
Ability to operate independently and think broadly, while paying attention to details
Comfortable working in a fluid, fast-paced, practical, and collaborative environment
Advanced degree in business or related field preferred
#LI-POST
Corporate overview
Youre empowered when youre a Kronite.
Want to be part of an elite group of highly skilled professionals? We think our employees are a special group of talented, energetic, and innovative people. And for that reason, we refer to ourselves as Kronites. Kronites care about more than just work. We recognize the need to maintain a healthy work-life balance to live inspired. In fact, its expected! Youll soon learn that we take work and fun seriously. No matter what position you hold at Kronos, youre a Kronite. And we want you to feel like you have the power to make a difference in your life and the lives of others, at work and beyond. Want to learn more about our culture? Follow us on Twitter @work4kronos. #MyWorkInspired
Kronos is a global provider of workforce management and human capital management cloud solutions. Kronos industry-specific workforce applications are purpose built for businesses, healthcare providers, educational institutions and government agencies of all sizes. Tens of thousands of organizations including half of the Fortune 1000 - and more than 40 million people in over 100 countries use Kronos every day.
EEO Statement
Kronos is proud to be an equal opportunity employer and is committed to maintaining a diverse and inclusive work environment. All qualified applicants will receive consideration for employment without regard to race, color, religion, gender, gender identity or expression, sexual orientation, national origin, physical or mental disability, age, or veteran status or any other basis protected by federal, state, or local law.