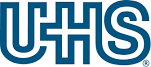 TEACHER ASSISTANT - FIELDSTON PREP SCHOOL - (119457) at Universal Health Services
TITUSVILLE, FL
Location
TITUSVILLE, FL 32780 US (Primary)

Job Description
Behavioral Educational Services, Inc (BES) oversees two facilities in Brevard County, FL (Riverdale Country School and Fieldston Preparatory School).  BES meets the needs of students, families and the community by providing educational services that integrate responsibility, compassion, and achievement.  We establish a learning environment that is creative and encourages feelings of joy and accomplishment.  We form meaningful relationships with our students to ensure that they succeed academically, develop autonomy, and reach out to others in the spirit of altruism.  Our interactions with one another are characterized by honest communication, professional integrity and kindness.  We will know we are successful when our students come to school eager to achieve personal goals, with hope for the future and faith in themselves and others.
Fieldston School currently has a Teacher Assistant position available.  The Teacher Assistant position provides active supervision of students to and from school on the school bus and in the classroom.  The Teacher Assistant provides continuous observation, interaction, and role modeling to the students while maintaining safety at all times.
Job Requirements
Qualified candidates will have a High School Diploma.  An Associates Degree or Praxis Certification preferred.
Primary Responsibilities:
Supervise students as they ride to and from school
Provide active supervision to students at all times
Maintain a clean environment for students at all times
Demonstrate responsibility and sound judgment regarding student safety
Assist students stay on task and follow directions
Participate in classroom instruction