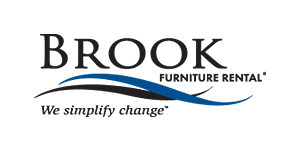 Team Lead - Distribution Center (60843) at Brook Furniture Rental
East Brunswick, NJ 08816
TITLE: Team Lead - Distribution Center DEPARTMENT: Distribution
REPORTS TO: DC Operations Manager STATUS: Non-Exempt
COMPANY OVERVIEW:
Brook Furniture Rental, Inc. (www.bfr.com) is America's leading high end residential and office furniture rental company. We provide high quality ...
REQUIREMENTS:
Ability to lift and carry up to 100 lbs. with help
Know proper lifting techniques
Some prior leadership experience
Knowledge of how to properly load a truck
LOCATION AND HOURS:
17 Edgeboro Road, East Brunswick, NJ 08816
Monday – Friday - varies by shift
Occasional Saturday
Brook offers a competitive compensation and generous benefit package including health and dental benefits and a 401(k) plan.
We are an Equal Opportunity Employer and will consider all qualified applicants for the position without regard to race, color, religion, sex, national origin, disability or protected veteran status.