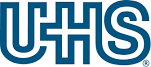 TECH - MENTAL HEALTH - (60607) at Universal Health Services
YOUNGSTOWN, OH
Location
YOUNGSTOWN, OH 44505 US (Primary)

Career Area
Support & Entry Level
Category
Behavioral Health - Support Staff
Job Description
Belmont Pines Hospital, the largest, freestanding behavioral health hospital in Ohio, serves northeast Ohio and western Pennsylvania, and provides comprehensive behavioral services for children and adolescents. The modern, 51,580-square-foot facility is located on nearly 20 wooded acres in Liberty Township, Ohio, and offers a safe and comfortable environment designed specifically for young patients.
The Behavioral Counseling Technician (BCT) functions as an active part of the treatment team, providing continuous patient care, supervision, interaction, and role modeling to patients ranging in age from preschool through adolescent depending on which unit worked.  Behavioral Counseling Technicians work under the direction of a Registered Nurse.
Job Requirements
QUALIFICATIONS
Education:   Degree from an accredited college or university in social work, psychology, counseling, recreational therapy or appropriate therapeutic discipline or High School Diploma with two (2) years previous experience in behavioral health or related field preferred.
Experience : Two (2) years of related experience, with a knowledge of psychiatric patient care techniques with understanding of mental illness, preferred.
Licensure:   Must maintain a valid driver's license in the applicable state.
Additional Requirements: CPR Certification and successful completion of Crisis Intervention Training (CPI) including appropriate use of Seclusion and Restraint immediately following employment and prior to performing patient care.