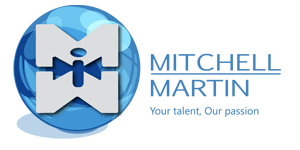 Tech Support (Java, Oracle) at Mitchell Martin Inc
New York, NY
Description
Our client, one of the largest financial services firms, is seeking a Tech Support
Location: Jersey City
Position Type: Contract (4months)

Role:
Provide Technical Application Support for the Suite of Liquidity Applications
Define and update the associated operational procedures using industry best practices.
Tracking of critical application software, hardware and vendor software issues and defects.
Production and Development Environment Troubleshooting expertise.
Define and maintain the performance, capacity, and availability metrics for all applications in scope
Lead the initiative to develop/improve scripts and other programs for system monitoring and maintenance.
Work on performance analysis and tuning projects for the infrastructure associated the applications in scope.
Leadership Skills to Document and do knowledge transfer to other team members.
•Be responsible to assess the risk and associated impact of all operational issues and change events and react quickly to escalate to technology management in a timely manner when required.
Work closely with the development team to ensure the optimal system capacity and performance requirements are met and the application overall performs within defined Business SLAs.
Continuously keep the Knowledge Share repository up to date.
Publish Monthly Production Issue Trends.
Technical Skills:
Bachelor's Degree in Computer Science, Engineering or related field.
Demonstrated technical leadership skills and the ability to motivate and drive a team.
Good UNIX troubleshooting and scripting knowledge is preferable.
Must be experienced with ORACLE and J2EE technologies.
Certificate Life Cycle Knowledge a plus
Websphere, and TIBCO EMS Knowledge skills would be a Plus.
IBM content Management and Adobe Life Cycle product Knowledge a plus
Ability to review and write database scripts to analyze problems will be a big plus.
Must have a willingness to work weekends to support release deployments.
Strong interpersonal and communication skills.
Strong analytical skills and attention to detail.
Proven ability to work with demanding global partners within aggressive timelines; solid problem solving, analytical and technical abilities.
Prior experience with multi-vendor and geographically dispersed teams will be a plus.
Prior experience with Platform Monitoring Tools.