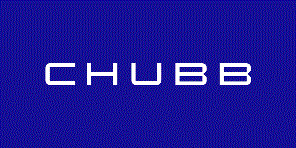 Technical Analyst / Scrum Master at CHUBB
Wilmington, DE 19801
Assist in facilitating Team Ceremonies - Stand up; Inception; Sprint planning; backlog refinement; team demos
Communication - Demonstrated ability to effectively communicate in writing and verbally with technical and non-technical audiences, including persuasion and negotiation skills to resolve differences with skill and understanding
Help with design, implementation, QA, and validation of programming code and products
Create project outlines and timelines and distribute responsibilities to team members
Monitor project progress and resolve any issues the team may be experiencing
Build strong relationships with stakeholders, application users, and program owners
Document progress and communicate to upper management and stakeholders
Manage Application Defects and provide user assistance when needed.
Refine backlog work items and provide functional guidance to the developers when  needed
Provide weekly metrics updates for business stakeholders.
Investigate data flow issues reported and meet with application stakeholders weekly basis to discuss the progress and timelines for resolution.
Provide onsite support for users located in various offices.
This role will also work on the release scrum team as a testing/QA lead.
Work with the QA team to prepare test cases for User Stories/Stories (Changes/Defects). Review test cases for accuracy/depth/breadth of the functionality being tested.
Ensure test cases are executed in a timely manner to keep deployments on schedule.
Coordinate E2E testing with upstream/downstream teams when needed.
Assist with requirements gathering and functional clarification to the developers/QA team as needed.
Bachelor's degree
Minimum of 1+ year's direct experience working with teams in an agile environment.
Demonstrated experience of managing multiple teams.
Insurance industry knowledge (Small commercial)
Strong oral and written communication skills
Using Agile Tools (JIRA)