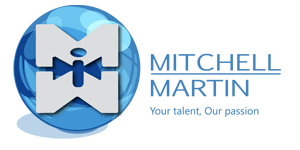 Technical Consultant (Cloud/Grid) at Mitchell Martin Inc
New York, NY
Description
Our Client is seeking a Technical Consultant (Cloud/Grid).
Location: New York, NY
Position: Full Time
Our Clientis the leader in cluster, grid and cloud management software serving more than 2,000 of the world's most demanding organizations. For 18 years, our workload and resource management solutions have delivered IT responsiveness and lower costs for enterprise and HPC applications. Our Client has strategic relationships with Cray, Client, HP, IBM, Intel, Microsoft, Red Hat, and SAS.

Description
The role of the Professional Services (PS) Technical Consultant is to help our Financial Services (FS) clients realize the optimum business value from our company's core products and services, which include: our grid computing, batch workload management and cloud computing Infrastructure as a Service (IaaS) solutions. This is usually accomplished through: ISV third party software or in-house developed custom application integration, delivery of packaged PS Solutions and add-on products that provide addition value to our customers on top of our core products. In addition, we offer our clients a higher-level, higher value type of consulting, along the lines of "Trusted Advisor" - with help with things like building their own internal Grid Center of Excellence (CoE) organization or with Application Migration and Quality Assurance Testing consulting/implementation services and Project Management.

Reporting to the FS Professional Services Manager, the Consultant will be required to travel frequently in North America, Europe and possibly other international locations when needed to propose and deliver professional services and as well as deliver formal and informal training. The expectation is the Consultant will be at least 60% billable to clients and therefore will likely require travel 60% or more depending on the client needs/demand - most, but not all client related work is conducted on-site. Since client demand is very dynamic, the amount of time spent on each client engagement may vary greatly - from a few days to a few months - normally allowing weekend travel home during long engagements. During the non-billable time, the Consultant will play a key role in helping develop add-in products, PS solutions, custom engineering, training materials, etc. and other items to help build up the FS PS practice when not working on specific customer engagement, towards future revenue opportunities.

Responsibilities
Client service delivery: custom software development, provide virtual and on-site training, best practices/consulting advice, project management, internal co-ordination across Platform departments, ensure quality of service, creation of documentation/reports, getting customer sign-off/acceptance
Pre-sales assistance: prospect qualification, project scoping, SOW creation, identify up-sell opportunities within existing projects (products, PS and training),
Professional services practice: assist with implementing best practices within the department, enable scalable services, increase efficiency and automation, develop ideas for new services, etc
Requirements
Business Degree with a major in Engineering or Computer Science or Finance
2+ years of recent programming experience in C/C++ and/or Java; knowledge of scripting (sh, ksh, perl, etc). Some basic System Administration (SA) experience in Linux/UNIX and Windows..
Must be self-motivated, like to travel, work well in a geographically dispersed, collaborative team environment, must exhibit a positive and professional attitude, and pay attention to detail.
Project management and client facing professional services consulting experience desirable.
Excellent communication skills - both verbal and written.
2+ years experience in or working with a major enterprise size company required, preferably within the Financial Service Industry, with knowledge of Grid Computing and related applications: Risk Management, Pre-trade or Quantitative Analysis a huge plus.
Must have proper visa authorization and immigration approval to travel