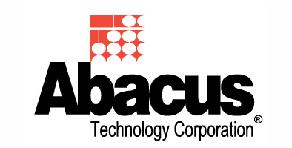 Technical Content Manager (TCM) at Abacus Technology
Hanscom AFB, MA 01731
Abacus Technology is seeking a Technical Content Manager (TCM) to support the C3I Infrastructure Division, Technical Order Management Agency (TOMA) and Senior Verification Team Manager (VTM) in the execution and management of TO program life cycle activities.  This is a full-time position at Hanscom AFB.
Support IT Change Management events, In-Process-Reviews and Documentation Certification/Verification efforts.  Provide technical expertise for the level of detail required in Change Request Documentation.  Provide technical support for the assigned category of IT products within a specific system.  Support IT Documentation rewrite efforts.  Assist, review, and coordinate Change Requests, Program Implementation Plans (PIPs), Requests for Proposals (RFPs), etc.  Provide support for generation, review, approval, and implementation of modification proposals using an automate Change Management System.  Review incident items within Remedy automated trouble ticketing system for accuracy and completeness.  Complete Change Management Documentation and other "to do" tasks as assigned.  Review and comment on all incoming Contract Deliverables affiliated with assigned programs.  Provide recommendations to the Senior "Verification Team Manager (VTM) / IT Project Lead" on process improvement/efficiency. 
7+ years experience in a configuration or change management role.  Bachelor's degree in a related field.  Experience working in various operating system environments.  Familiarity with a wide variety of network devices/services to include routers, switches, proxies, IDS/IPS, DNS, Active Directory, Exchange, and NTP.  Experience with DNS appliances (InfoBlox), firewalls (Palo Alto NGFW, McAfee Sidewinders), web proxy (Blue Coat SG), Full Packet Systems (Solara, Blue Coat).  Understanding of the TO/TCTO development process.  Experience working with BMC Remedy.  Experience reviewing SOWs, SOOs, TRDs, CDRLs, Cost Estimates, and LCMPs.  Experience implementing configuration management.  Familiarity with the AFNet infrastructure.  Able to interface with operators and capture user requirements.  Must have good verbal and written communication skills.  Must be able to work as part of a team or independently.  Must be a US Citizen.
Applicants selected will be subject to a U.S. government security investigation and must meet eligibility requirements for access to classified information.
EOE/M/F/Vet/Disabled