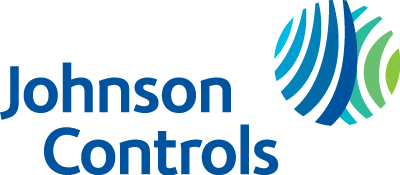 Technical Customer Service/ Logistics Rep at Johnson Controls
Plano, TX
What you
will do:
The Technical Customer Service Representative duties include
providing prompt quality customer service to both internal and external customers.
Communicate with customers via phone, fax, & email regarding freight
quotes, parts pricing, warranty orders, and special product quotes. 
 How you will do it:
 - Maintain parts
spread sheets as needed for parts that is not listed on the website.
- Provide replacement part numbers and description to
customers and internal employees.
- Work closely with the factories and Logistics to provide
freight quotes for customers.
- Work with outside vendors on occasion for replacement parts
or product.
- Create and maintain other guides and log files as needed.
- Provide technical support to our customers using existing
tools and documentation.
- Help customers understand the tools and resources available
to them.
- Identify metrics to help prioritize tasks and support from
other groups within the organization.
- Trouble shoot warranty claims, Assist customers with the
warranty process, and log the warranty claim for processing for the CSR's to
implement a warranty order and for factory review. (May sometimes assist with
this process).
- Phone coverage for receptionist.
- Work closely with Engineering, Sales, and Customer Service
departments to assist with customers inquiries for solutions.
-Other duties as assigned.
What we
look for:
 - HS Diploma or GED
equivalent 
- Two to five years related experience with basic knowledge
- Proficient in Microsoft Office and ERP system (Mac-Pac or
equivalent)
- Must be efficient on ten-key adding machine and typing
skills of 40 wpm required Preferred
- Bachelor's or Associate's degree in Business or related
field
- Understanding of the HVAC industry
- Problem solving skills
- Quality focus 
Who we are:
Johnson Controls is a
global diversified technology and multi industrial leader serving a wide range
of customers in more than 150 countries. Our commitment to sustainability dates
back to our roots in 1885, with the invention of the first electric room thermostat.
We are committed to helping our customers win everywhere, every day and
creating greater value for all of our stakeholders through our strategic focus
on buildings.
Johnson Controls is an
equal employment opportunity and affirmative action employer and all qualified
applicants will receive consideration for employment without regard to race,
color, religion, sex, national origin, age, protected veteran status, status as
a qualified individual with a disability, or any other characteristic protected
by law. For more information, please view EEO is the Law. If you are an individual with a disability and you require an
accommodation during the application process, please visit www.johnsoncontrols.com/tomorrowneedsyou