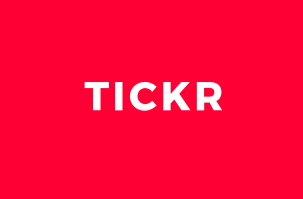 Technical Customer Support Representative at Tickr, Inc.
Phoenix, AZ
Technical Customer Support Representative
Overview
Tickr's mission is to deliver an outstanding data visualization product that can be used by resellers to transform the way their customers use data. The team relishes the experience of working with savvy, focused, smart, fun, talented people who are dedicated to delivering great solutions that delight our clients.
As a Technical Customer Support Representative you will play a central role in Tickr's business strategy and execution. Your objective is to help our customers get the most value out of the product as possible. You will also be deeply involved in all aspects of quality testing. Over time, you may grow into a project manager role.   
We offer competitive salary, equity, and benefits.
What You Will Be Doing
Customer Support Responsibilities (Tier 1 and Tier 2)
Manage Customer Ticket Status

Receive incoming emails

Receive In-App bug & feature requests

Initial communications with the client and partners

Duplicate bug issues

Search/Update Zendesk Wiki Knowledge Base

Escalate to Tier 3 (DEV team) as needed and drive resolution

Communicate time to resolution and status to customer

Create, resolve and close tickets

Make sure bug fix deployed to all correct environments
Technical Operations and QA
Manages Ticket System Operations & Reporting (Clubhouse)

Watch monitoring systems for alerts

Build repeatable QA test scripts for regression testing

Use of database and API tools to do data analysis for support
Must-Have
Bachelor Degree Required

4+ years of CSR experience

Exceptional problem-solving and analytical skills

Experience partnering with DEV and Business teams to maintain products

Demonstrated ability to prioritize among multiple projects & requests

Strong desire to solve client's issues related to data and visualizations
Details 
Employment = Full Time

Experience = Mid-Senior Level

Location =  Phoenix, Santa Cruz or Santa Cruz
About Tickr
Ever wondered why you manage your brand, products and people with static documents like Excel, PowerPoint and PDFs while the world of information moved online and into the cloud?
We did too.
So we built the world's first Performance Tracking Platform to unify all your data into one simple, cloud-based UI: Marketing, enterprise metrics, social, CRM and finance, all on one screen, in real time.
It's a simple idea that we think has the potential to change how all businesses are managed.
In the process, we've built a stellar team and earned the confidence of some of the world's leading brands. The Tickr platform is deployed across market-leading companies in Consumer Products, Pharma, Finance, and Manufacturing. And we're just getting started.
$60,000.00 - $80,000.00 /year
benefits