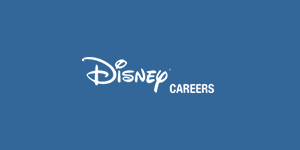 Technical Director Intern, Rendering - Summer 2020 at Walt Disney Company
Emeryville, CA
Job Summary:
Qualifications:
Experience programming in C/C++ and/or a scripting language such as Python.
Able to demonstrate an understanding of physical motion, weight, balance, lighting, texture, and form.
Experience using 3D software packages such as Houdini, Maya, Katana, RenderMan, etc.
Experience in Unix/Linux systems.
Eligibility:
You are working towards a Bachelor's degree or greater in Computer Science, Computer Graphics, Digital Art or a related field; if you have already graduated but are within the first year since your graduation at the start of the internship, you are also eligible to apply.
You are able to demonstrate a sense of aesthetic via your online demo reel.
You are available to work full-time Mon-Fri for 12-weeks between May 2020 – Sept 2020.
Submission Process and Application Materials:
Please apply online at Pixar.com -- no submissions via mail or in person.
Attach a single PDF containing your cover letter and resume.
Provide a link to an online demo reel in the "Demo Reel" section of the application; without one, you will not be considered for the internship.
If your demo reel or portfolio is password protected please include an accurate password.
Due to the high volume of submissions, we are not able to provide feedback nor are we able to respond to requests for application status. You will be notified when there is an update on your application.
In submitting your application, you are agreeing to the terms of our Submission Release Form. Without this, we are unable to consider your application.
APPLICATION DEADLINE: Sunday, February 9, 2020