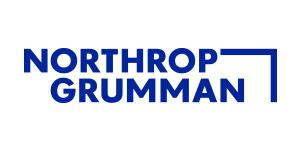 Technical Editor and Writer at Northrop Grumman Corporation
Melbourne, FL
Job Description
Communications
Are you interested in expanding your career through experience andexposure, all the while supporting a mission that seeks to ensure the securityof our nation and its allies? If so, then Northrop Grumman may be the place foryou. As a leading global security company providing innovative systems,products and solutions to customers worldwide, Northrop Grumman offers anextraordinary portfolio of capabilities and technologies. Here at NorthropGrumman we are comprised of professionals that bring different perspectives,are curious about the world, accepting of each other, and understand that themore ideas, backgrounds, and experiences we bring to our work then the moreinnovative we can be. As we continue to build our talented workforce we lookfor professionals that exemplify our core values, leadership characteristics,and approach to innovation.
When you join Northrop Grumman, you'll have the opportunity toconnect with coworkers in an environment that's uniquely caring, diverse, andrespectful. Employees share experiences, insights, perspectives, and creativesolutions with some of the best minds in the industry. We collaborate throughintegrated product teams, cross-functional teams, and employee resource groups,while thriving through the support of training and development, mentors andevery day coaching, along with extensive health and work/life benefits. We'recommitted to our employees' professional and personal development and success.
Northrop Grumman recruits top talent with traditional and non-traditionalbackgrounds in order to ensure our team is united, connected, skilled, focusedand innovative. An inclusive workplace of people with diverse backgrounds,experiences, and perspectives is the key to our performance. At NorthropGrumman, we want our employees to bring their whole self to work. All your different sides are welcome here, aswe believe they make our team, our products and our services, that much better.
Job Description
This is a level 2 opportunity. Writes, rewrites and/or edits technical documents such as technical procedure manuals, user manuals, programming manuals, service manuals, operational specifications, and related technical publications to communicate clearly and effectively technical specifications and instructions to a wide range of audiences. Acquires subject knowledge by interviewing product developers, observing performance of production methods, referring to
technical specifications, blueprints, engineering illustrations, and trade journals. Oversees preparation of illustrative materials, selecting drawings, sketches, diagrams and charts. Conducts quality review of materials.